The number of accidents and their severity are back to pre-Covid levels. Major cities on the east and west coasts of the USA have especially high accident rates. The same negative trend can also be seen in major German cities. Although Munich had fewer accidents than Berlin or Hamburg in 2021, with a total of 38,015 accidents, the Bavarian capital's government is taking action. They are undertaking an unprecedented project to improve accident analysis and proactively address traffic safety. This could potentially serve as a model for other major cities around the world.
Setting an example with software-supported accident analysis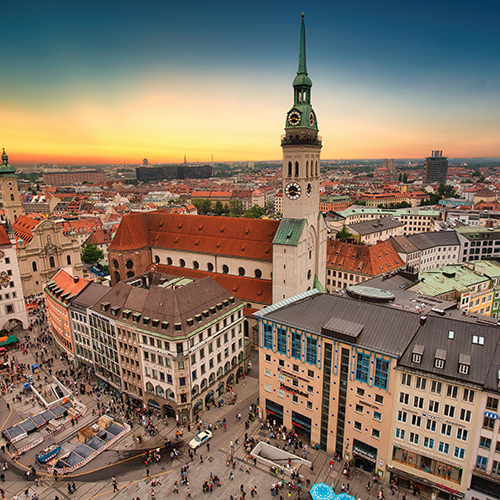 The Munich City Council has set a strategic goal of achieving zero fatalities and serious injuries on the road, known as Vision Zero, since April 2018, following the example of many other cities. However, reaching this vision often means dealing with complex data sets. Christian Rossol, a Senior Technical Product Manager for Road Safety, explains how Munich tackles this challenge: "Munich has created a dedicated unit for road safety work, which uses the PTV Euska mobility software for professional accident analysis throughout the city." This software provides a seamless empirical basis for various prevention measures and supports the planning and reconstruction of intersections and road sections. "The city is a pioneer in traffic safety work," Rossol adds. "Through the analysis, traffic planners can identify safety issues at an early stage and address them in the planning process. The software also facilitates data exchange between the police and public order office, making it easier to access and analyze data."
Accident analysis and trends
At present, around 100 city officials in Munich use the software to access data covering over 228,000 police-registered accidents, excluding minor incidents, dating back to 2010. They use this data to analyze accidents and to identify trends and "black spots" (areas prone to accidents). The tool also enables the creation of customized filters to investigate specific issues such as accidents involving different modes of transport. Trends and notable patterns can be identified early on, such as the increase in solo bicycle accidents during the COVID-19 pandemic. The software also allows for location-based analyses, such as an increase in e-trekking accidents in specific areas. These results can be incorporated into planning processes, linked to measures, and the effects monitored closely. Ultimately, these insights could contribute to improving road safety and preventing accidents at an early stage.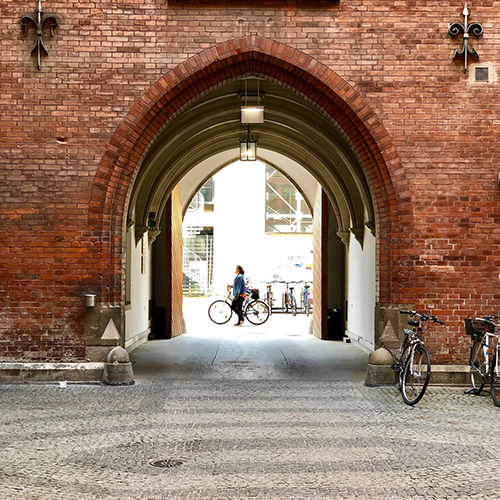 The dark figure of general accident analysis
The Accident Atlas for Germany shows all accidents that have been recorded by the police and have resulted in personal injury or property damage on public roads and squares. However, there is a suspicion of a high number of unreported accidents in the statistics. Therefore, both the website Gefahrenstellen.de and the Munich reporting platform for cycling traffic provide a rather subjective impression of what is happening. To obtain as accurate and objective a picture as possible, the traffic experts of the Bavarian state capital take correlations into account in their analysis. For example, the increased number of bicycle accidents is also related to the increase in bicycle traffic. Ultimately, the choice of transportation mode is often determined by the subjective perception of safety. Sofia Salek de Braun, Road Safety Ambassador, recognizes an important connection here: "Only those who feel safe will walk or cycle." Thus, it is a particular challenge, not only in Munich but also elsewhere, to bring the two worlds together with sensible traffic strategies.
Resolving conflicting goals and working proactively
When implementing sub-strategies for traffic safety, there can be both synergy effects and conflicting goals. Should we expand bike lanes or make public transportation more comfortable? Who should benefit when a lane is taken away on a wide road? Which intersections should have cameras installed? To resolve these conflicts, using an accident analysis tool can be very helpful, as it provides objective empirical decision-making aspects, according to Rossol.
However, pure accident analysis is a reactive measure of road safety work. Salek de Braun adds, "We want to reduce the number of traffic fatalities and serious injuries to zero in the long term. And to achieve that, we need to integrate proactive measures, such as safe crosswalks, clear traffic routing, or early detection of danger spots. We need to stay one step ahead of accidents."
The view into the future
Euska's quality as a database offers a distinct advantage: it can serve as an impartial and reliable decision-making tool, making it easier to understand why certain measures are prioritized. Transportation planners can demonstrate where resources can be most sensibly and effectively deployed. In recent years, many city administrations have placed greater emphasis on traffic safety and accident analysis. There are numerous factors to consider: we need greater equity in the allocation of resources, livable cities for future generations that offer greater protection from hazards and reduced noise levels. Professional accident analyses can play a significant role in improving road safety efforts. Municipal governments throughout the world now have access to professional tools – and should take advantage of these resources.
Background information