"Where there is a will, there is a way", sais an old English proverb – but there's not always a cycle path. Over the past decade, there has been a steady increase in the number of people cycling for transportation and recreation in the United States. According to the National Household Travel Survey, the number of trips taken by bicycle increased by 51% between 2001 and 2017. This number affects more than just inner cities; although the number of trips made by bicycle appears to be small compared to the trips made by car, more and more people want to bike between cities. They may want to do this to commute, to improve their health, or for recreational purposes, but they do not feel safe or comfortable sharing the road with cars and trucks. That's why investing in bike-friendly infrastructure is becoming increasingly important. Building dedicated bike paths and bike-friendly infrastructure between cities can encourage even more people to take up cycling and thus make traffic more sustainable, and an extensive network of bike paths is crucial to meeting the growing demand. However, this requires careful planning that prioritizes the needs of cyclists rather than just accommodating cars. A model-based demand plan is required.
Demand for bike paths is on the rise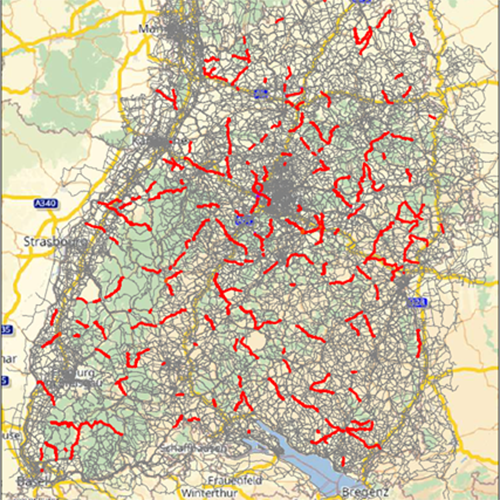 From Bloomington, Indiana to Portland, Oregon, protected bike lanes of all shapes and sizes transformed U.S. communities in 2022: 'Peopleforbikes' reported that there were more protected bike lanes and low-stress bike networks being built across the country than ever before. Overall, the growing demand for bicycle infrastructure in the USA is a positive trend that has the potential to create more sustainable and healthier communities. These investments are based on the recognition that bicycling can help reduce traffic congestion and improve air quality, in addition to providing the economic benefits of promoting tourism and small businesses that cater to bicyclists. Cities and towns can promote a more sustainable and vibrant economy while supporting active transportation options. However, building connecting routes can be challenging because they often require coordination among multiple communities and jurisdictions. Where are there gaps in the network? And which gaps should be filled first? It's a tough call, but the answers are easier to find if you follow a model-based network plan for bike lanes.
German demand plan for cycle paths used as a valuable methodology
In Germany, big cities are also becoming more bike-friendly, but there is still a lot of catching up to do, especially in the countryside. Just recently, the ADFC published its Bicycle Climate Index, the satisfaction index of cyclists in Germany. An overall result of only average shows how much work still needs to be done. Verena Zeidler is a project engineer for cycling projects who knows a lot about network planning for bike paths. She worked on the demand plan for cycle paths on federal and state roads in Baden-Württemberg, a project that was a joint venture with the University of Stuttgart, Germany. The project has also been nominated for the German Bicycle Award. "Apart from places that are developed for tourism, in many parts of Germany, there is no comprehensive regional network planning for everyday cycling. This leads to missing links in the cycling network, especially between small to medium towns," she explains. "But the model-based methodology we used in Baden-Württemberg can be transferred to other states."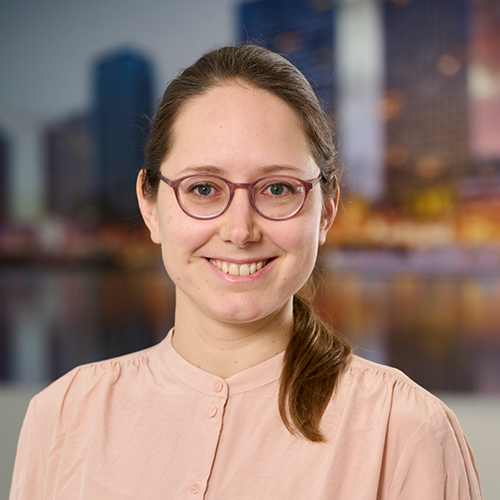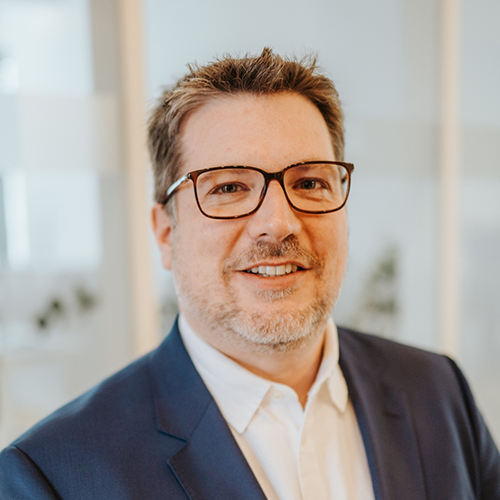 Her colleague Jan Malik, Branch Manager Düsseldorf at PTV Transport Consult, adds, "We can use this methodology to define network gaps throughout the state and prioritize the need for bike paths between communities. Model-based and area-wide." In view of the increasing number of e-bikes, which young people are also using for longer distances, the solution could lie in structured planning of the cycle path network. Furthermore, bicycle infrastructure planning based on regional networks helps to tap this potential for more sustainable mobility.
Background information