Electric vehicles are becoming a common sight on the roads. But like every new technology, the switch to EV's also raises some questions. In this case, one of the major concerns is: Will charging of electric cars overload the power grid?
The answer to this question – as with many other mobility challenges – depends on planning and technology. But first, let us understand what is at stake.
Electric cars and the power grid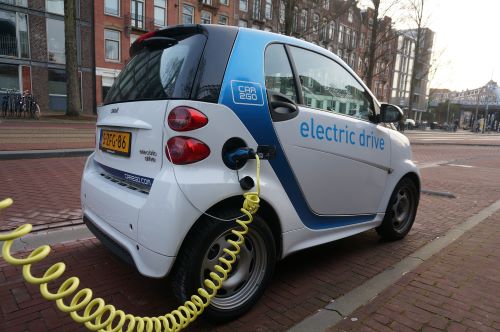 There is little doubt that EV are the future of private mobility. By the end of this year, there will be more than 27 million electric passenger vehicles on the roads, plus around two million electric buses and commercial vehicles and many more two- and three-wheelers.
And governments are already planning for it. Take the United States, where President Biden set a goal of building 500,000 new public chargers by 2030. That will bring a significant increase in demand for electricity.
The technology EVs bring with them promises to be more eco-friendly than the current engines, which rely on fossil fuels. That means fewer polluting emissions from transportation, which today constitute about a quarter of all emissions.
EVs consume only one fourth to one third of energy, compared to vehicles powered by gas. That is because the energy from fossil-fueled engines mostly ends up as heat. In EVs, on the other hand, up to 90% of the energy is used to move the vehicle.
Grey smog or blue sky?
Our e-Guide "Mobility and Sustainability for Cities and Municipalities" explains how clean-air measures succeed
How much power will EVs need?
Naturally, charging the batteries of EVs will lead to more electricity consumption. Just how much, is a question that is on the table for every region or country introducing EVs or planning to do so.
Dr. Matthias Pfriem, an EV expert at PTV Group, explains: "Overall, the transition to electric mobility will not bring the risk that there won't be enough electric energy to supply the vehicles. But given the fact that our distribution networks have not been designed for that additional load, local bottlenecks may occur".
The solution? According to Pfriem, "in some cases load management measures to prevent too much simultaneous load might be sufficient. In other cases, the distribution network needs to be fortified, for example through stronger transformers and substations or even additional cables."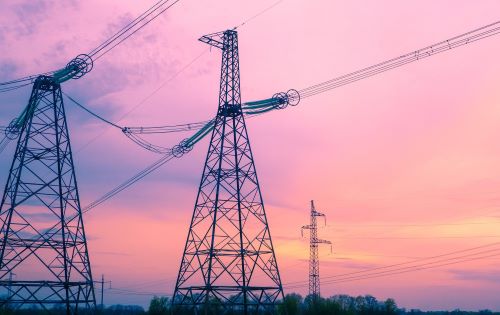 But, he adds, technology should play a part in the planning phase. "A transport model can help to get an early estimation on where to expect additional load through EV charging in the future and guide the works for potential grid fortification measures", says Pfriem.
The sum of all this leads to the conclusion, that there is currently no threat of overloading the grid, even when more EVs hit the roads.
Challenges of EV infrastructure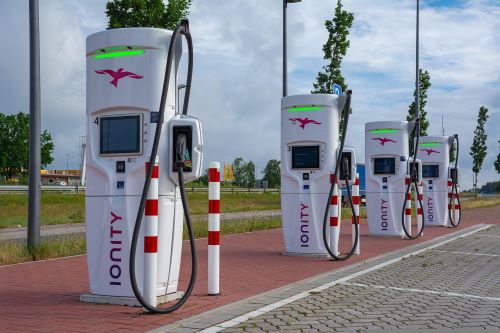 A major challenge when planning an EV charging infrastructure, is that the supply should be ahead of the demand. Therefore, at the beginning, there is often no attractive business case. From a business perspective, many charging locations are a bet that the number of EVs there will grow significantly.
A second challenge may be even bigger. It's what you need to have to build a good EV charging infrastructure. You will need the following:
charging equipment
hardware
the operator itself
connection to the distribution network
Matthias Pfriem clarifies: "The build-up of EV charging infrastructure in the public space is a multi-stakeholder process. The challenge is to coordinate all parties involved and their interests in an efficient way for a rapid progress."
On the positive side, EVs can charge during off-peak times when the grid has extra power. This can lead utility operators to offer EV customers lower prices if they charge their vehicles during these times. To learn more about this topic, read the PTV Blog article about how to forecast demand for charging stations.
How to plan the power grid for EV
How can authorities and utility operators better plan the distribution of EV charging stations, so not to overload the grid? By using software to create transport models and plausible scenarios, authorities can estimate where and when to expect additional load on the power grid.
This way, they will also be able to estimate which kind of load to expect – for example standard charging or fast charging.
"When you know the topology of the distribution network, you can use it to choose locations where there is overlapping between demand for charging energy and remaining grid hosting capacity in the network", explains Pfriem, the PTV Group expert.
Modeling and simulations contribute to better planning of EV charging infrastructure by first estimating the mobility of the population in the planning area. To this end, the existence of low emissions zones can lead to increased use of EVs, and hence to more demand for charging stations.
With agent-based models, all trips throughout a day can be represented. When those are done with EVs, the model can identify locations and time for charging.
"The aggregation of all those travel chains in the model will lead to a spatial distribution of charging demand in the area and help for planning of adequate charging infrastructure to serve those needs", says Pfriem.
He added that it helps to prioritize locations, to give information about potential work got be done in the distribution network and to give an estimation about the business case of a potential charging location.
At the end of the day, better planning of EV infrastructure will support the promotion of e-mobility within cities and beyond, without overloading the power grid.