Change is inevitable when it comes to public transportation networks. Every public transportation network is constantly undergoing new changes, new developments, and new upgrades. Therefore, public transport design and planning must take into account both existing and future infrastructure.
Building a new bus or subway line, designing a new bridge, rerouting traffic in a densely populated neighborhood; each new addition changes the public transportation network. Each change can also have a huge impact on service if not properly modeled.
Here's a quick guide to how public transportation planners can reduce development risk and confidently plan for new infrastructure changes.
Factors Influencing Infrastructure Changes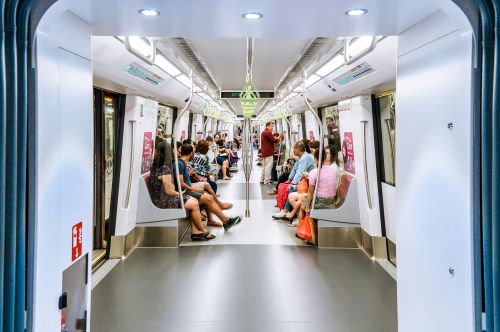 When you're creating a public transportation vision for five, ten, or twenty years down the road, a lot of factors can throw a wrench into those well-laid plans. These are some of the biggest factors that can affect how your transit models evolve from loose concepts to actionable developments.
Changes in population
City streets were designed primarily for car owners. Drivers would use their cars to get from point A to point B, while a smaller percentage of the population relied on public transportation for their own commutes.
Today, the reverse is more common. Cities are developing more citizen-centric architecture that creates more livable urban environments. As cities evolve into more walkable communities with interconnected transportation systems responsible for moving growing populations around the region, you need to account for these changing behaviors in your transportation models.
Technological Advancements
Technology is constantly evolving, and public transportation is no stranger to new innovations. Many cities are investing heavily in greener technologies, including carbon-neutral buses, trains, monorails, and other forms of public transportation.
C40, a network of cities committed to climate action, is a strong advocate for greener transportation. The community of big city mayors believes that there are significant social and economic benefits to greener transportation technologies, which can also help cities recover from the COVID-19 pandemic.
Ridership Costs
While developing an integrated, multi-use transit system is important for urban development, it's equally important not to overtax transit users with fares. Many people want to rely on public transport, but find it difficult to justify doing so if the cost is too high.
Europeans pay some of the highest monthly transportation costs in the world. Swiss transit users, for example, pay up to $46 per month for local and regional transit. That adds up to nearly $550 a year just to get around the city on public transit. When planning public transit ridership, look for ways to minimize costs and avoid passing them on to riders.
Environmental factors
Green technologies help address growing concerns about climate change and the environment as a whole. Many cities are striving to reduce their cumulative carbon emissions to near-zero levels, and the decarbonization of public transportation plays an important role in these efforts.
In China, for example, rapid economic growth over the past four decades has been accompanied by significant investment in public transport infrastructure. Today, China has the largest high-speed rail network in the world, connecting people directly to high-paying jobs.
Political factors
Public transportation debates are often used as political footballs by city councils and officials at higher levels of government. The way the political winds blow can change almost daily, making it very difficult to model and forecast a transit vision in such an unstable political climate.
Modeling Approaches for Infrastructure Analysis
Urban and transportation planners clearly have many competing priorities to consider when building their models. There are also basic needs that must be met no matter what the future plan looks like.
Everyone expects safe, accessible, fast, and reliable transportation in cities. Transportation planners must meet these expectations with solutions that are affordable, efficient, and equitable while building effective transportation models for the future.
One of the best ways to plan for infrastructure changes is through transportation modeling. Modeling is an invaluable tool that allows us to simulate and analyze different scenarios and make informed decisions based on data-driven insights.
Predicting Future Transportation Demand
Data is the best resource for building a scalable transportation model. Current ridership data provides direct insight into which modes of transportation are heavily used. These insights can help you determine if relief lines are an important part of the transit plan to reduce overcrowding on existing lines. You can also use these insights to predict whether on-demand transit services are a viable option to improve the quality of public transit service.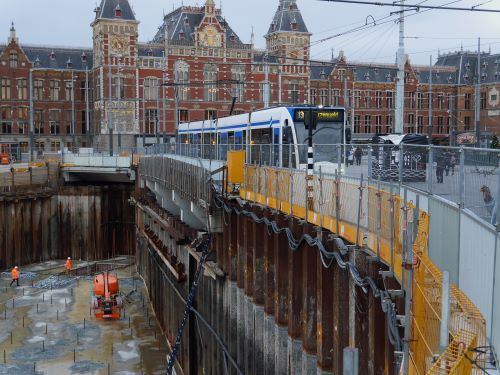 Simulating passenger flow and demand
You can also combine ridership data with growing urbanization in traditionally suburban communities. Use these different data points to paint a picture of what transit should look like to serve these growing communities. Then work backwards from this idyllic vision to calculate what is feasible for the future.
Optimizing schedules and service frequency
Ridership data isn't the only actionable insight you can gain from your analysis. You can also use network schedules from GTFS and scheduling systems to calculate the optimal frequency that transit systems should run. Based on real-time data and ridership, you can determine if there's a need for more or fewer vehicles on the system.
Long Term Planning and Scenario Analysis
This is your big calculation. Combine your ridership and service frequency data with municipal forecasts that include demographic projections and land use development to create a long-term transit plan that supports the future direction of your city.
Integrating Technology and Innovation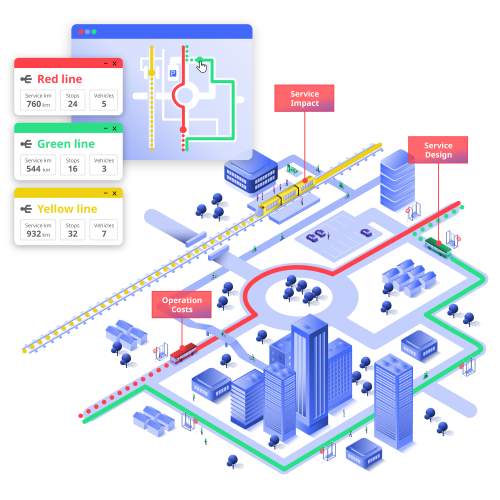 There's a lot of data collection and analysis that goes into creating an effective transit model plan. There's also very little time to turn those plans into actionable developments. Environmental issues are becoming more dangerous, while population growth in major urban areas shows no signs of slowing.
As a result, transportation planners should feed all their data points into transit planning software to model how any hypothetical change can affect the entire transit system. Ridership data, service frequency, pricing, ticketing; all these variables can be housed in a centralized database to help transit planners make faster, more effective decisions about urban development.
It's even possible to use the platform to determine how new fares or ticketing concepts will affect ridership and service quality. You can also perform service planning for new and existing transit lines by creating and editing stops, routes, and schedules, and visualizing ideas.
In addition, use transit planning software to determine the best scenarios for managing congestion, road closures, and construction. Once the data is entered, you can run simulations to test how proposed changes might affect the resulting network performance.
Assessment of impact on service quality and capacity
Of course, any proposed infrastructure changes require a great deal of planning, analysis, and modeling before implementation can begin. But once all the data has been collected and analyzed, the right infrastructure changes can be implemented.
Any transportation modeling plan should include metrics that quantify the effectiveness of your proposed changes. As many cities are transitioning to more walkable, community-focused environments, setting a goal to improve traffic safety makes a lot of sense as a transportation planner. If people can commute and get around the city with fewer collisions, hit-and-runs, or fatalities as a result of these changes, you will know your plan is working.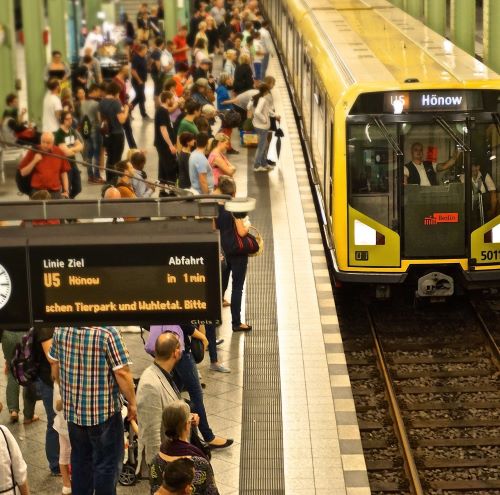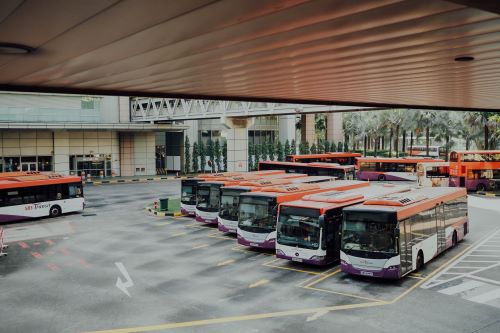 Planning for major changes to urban infrastructure is a complicated process with many competing factors and variables. It requires time, patience, data, analysis, and the right technology to make the modeling process as seamless and efficient as possible.
PTV Visum and PTV Lines set the standard for macroscopic simulation and modeling of transportation networks and demand. You can create long-term strategic transport models that take into account future infrastructure changes to keep public transport on the right track.
Interested in more viable transportation planning solutions to help you achieve your dream transit vision? Contact us today to learn more about how our transit planning software can help you turn your transit vision into an action plan.