It's evident that the present modes of transportation in many cities, including those in some developed nations, are unsustainable.
According to the Texas A&M Transportation Institute, traffic congestion costs the US economy $179 billion each year, while the average commuter spends 54 hours in traffic yearly. As a result, the number of vehicles on the road and traffic jams have led to lost money and productivity time – not to mention are detrimental to public health and the environment.
So, the most pressing question we need to answer is, how can we make transport more sustainable?
It all starts with thinking sustainably, understanding the value of sustainable transportation over the long haul, and following up by creating sustainable transportation systems.
Here's how it works.
The importance of sustainable transport
There are several benefits of sustainable transportation, some of which extend far beyond solving road transport issues: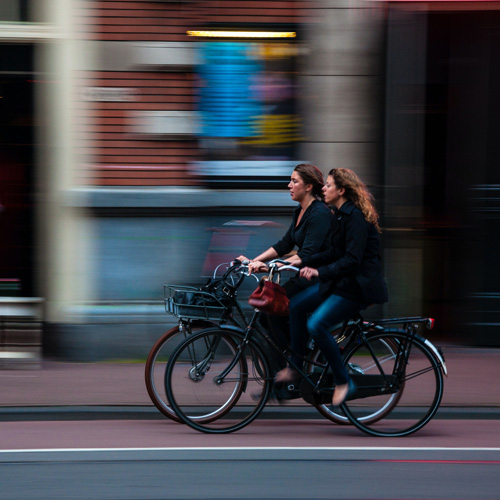 Reduces Environmental Footprint: Non-motorized transport solutions such as cycling and walking have next to zero impact on the environment. They don't emit greenhouse gases, consume energy, or create air and noise pollution. Additionally, public transport systems reduce the number of vehicles in transit, producing fewer emissions per passenger mile than single-occupancy vehicles.
Creates Less Congestion: With fewer private vehicles on the road, there'll be fewer traffic jams. This means that people can get to where they need to be faster, even in dense urban areas. Also, with more open roads and spaces, we can better preserve our natural habitat.
Saves Money: Commuting via public buses and trains is cheaper than maintaining and buying gas for private vehicles. Cities can also save money on maintenance costs for roads and parking lots.
Creates Jobs: With the introduction of alternative transport solutions, cities will need helping hands. More people will need to work in mass transit stations and electric charging stations.
Improves Health: Sustainable transportation has a positive effect on people's health and well-being. Cycling and walking are excellent ways to engage in daily physical activity for a healthy lifestyle.
Equity Objectives: A vital aspect of sustainable transport is its positive effect on society. Individuals irrespective of economic, social, and physical differences can access public transit and non-motorized means of transportation.
Key issues in sustainable transportation in 2021
Discussions regarding sustainable transport are emerging more seriously as a vital element to tackle climate change. Here are some core sustainable transportation trends in 2021 and their potential impact on our present and future.
The growing frequency of gas car bans
The long list of countries planning to phase out gas-powered vehicles keeps growing. Some EU member states, including the Netherlands, Sweden, Ireland, and Denmark, have already announced plans for such phase-outs by 2030.
California and Massacheuttes have also implemented similar actions in the US, halting the sales of gas-powered cars by 2035.
However, some resistance and legal challenges to this new concept might arise. An example was the protests that followed the implementation of fossil-fuel-free car zones in Madrid, Spain.
As such, cities and countries need to prepare residents for the transition and ensure that everyone benefits, irrespective of social and economic differences.
The integration of "slow streets"
In 2020, the trend of slow streets took place overnight and spread across cities, including Oakland and Seattle in the US. This innovation started as a way to keep residents safe, but ended up becoming a solution for bicycles and other non-motorized devices to move safely.
As the COVID-19 pandemic lockdown eases and more people begin to go out in 2021, many streets and cities are fighting to keep slow streets permanent.
An excellent solution is to introduce continuous monitoring of the program to ensure the streets are used appropriately. In addition, the introduction of subsidies and incentives can encourage more ownership of bikes and electric scooters.
The COVID-19 pandemic's impact on transportation
Due to the COVID-19 pandemic and related movement restrictions, there was a hefty decline in use of public transit systems.
Even with the restrictions on movement, many individuals still chose private vehicles instead of sustainable options like public transport and ride-sharing due to safety concerns, which has had an immense impact on traffic flow To help cities understand these changes, PTV developed the first nation-wide coronavirus traffic map. According to Matthias Hormuth, Head of Product at PTV, city planners can use this map to "receive detailed and meaningful figures on traffic volume and the impact on the road network. The interactive map gives important clues and can back-up decisions in the process of shaping the mobility of the future."
Sustainable transportation best practices
Creating a sustainable transit system requires the significant tasks of planning, design, construction, operating, maintaining, and measuring performance. To make sustainable transportation a reality, we need to outline approaches that effectively contribute to our goal.
Here are some of these fundamental practices and initiatives.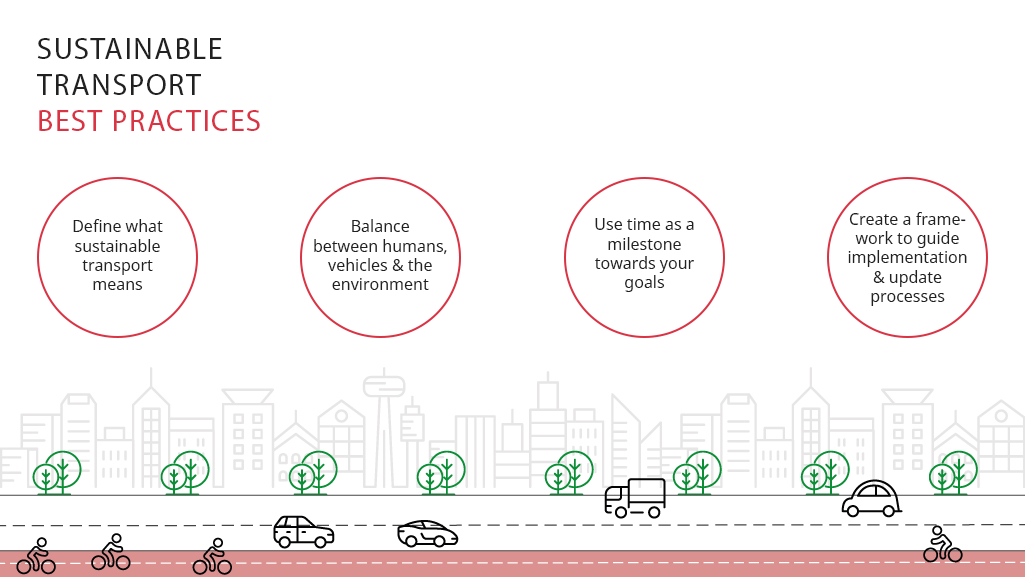 #1 Define what sustainable transportation means for your city
When planning for sustainable transportation, it's vital to define what you're trying to achieve for your city. It could be an improved quality of life for residents, creating a functionally dense and green city, or bridging the inequality gap.
Your objectives should focus on all the changes your city needs. Start by asking questions like:
Do you need wider pavements?
Do you need to create more dedicated bike lanes on streets and roads?
Does your city's transport system need more public buses?
How easy would it be for residents and visitors to access these buses?
The bottom line is that each city has unique gaps to fill when planning for sustainable transportation, and you need to define yours from the beginning in order to improve them.
#2 Consider the balance between humans, vehicles, and the environment
Sustainable transportation describes a desirable, healthy, and dynamic balance between humans, vehicles, and natural systems. Making transportation more sustainable translates to making the city roads and streets more accessible to everyone – regardless of their economic circumstances. Additionally, sustainability needs to consider the environment, as it should always maintain (or at least minimally impact) the environment as it stands without transportation and urban infrastructures.
#3 Create a framework to guide the implementation and update process
At the core of sustainable transportation are three elements that guide its application: economic, environmental, and social considerations. This trio is known as the triple bottom line of sustainability.
To properly plan, implement, and maintain a sustainable system, you should use these triple bottom line elements as a framework.
Economy: Making the cost of transport infrastructure affordable for everyone, including low-income earners.
Social: Developing safe, secure, and accessible mobility choices for people irrespective of gender, age, and physical abilities.
Environment: Creating solutions that reduce emissions and pollution and protect our natural habitat.
#4 Use time as a milestone to work toward your goals
Creating sustainable transport involves using a timeframe to monitor and evaluate progress. According to Dr. Barry Wellar, the concept of sustainability involves a temporal process. As such, we must reject vague notions like 'soon' and 'near future.'
There should be specific start and endpoints for implementing certain programs and plans. It could be hours, months, or seasons. This enables you to measure actual changes and determine if you're working towards your goal.
Sustainable transportation examples – what future-thinking cities are doing now
Here are some examples of cities taking concrete steps towards sustainable transport, what they are doing, and what you can learn from them.
Zurich's sustainable transport system
Zurich, Switzerland is one of the world's most sustainable cities. The city has been able to design and implement a stellar public transport system and excellent urban planning, allowing people to commute with ease.
This includes elements such as:
A holistic and easily accessible public transportation system includes trains, trams, and buses with reduced fares to encourage frequent usage.
Extra road spaces for pedestrians and bikers.
To discourage the use of cars in populated areas, Zurich imposed high toll rates.
They installed induction loop sensors to keep tabs on car movements and manage traffic flow.
An established future mobility strategy
In fact, Zurich's sustainable transport system is so effective that car ownership has gone below 50%, and most residents use the city's public transportation system.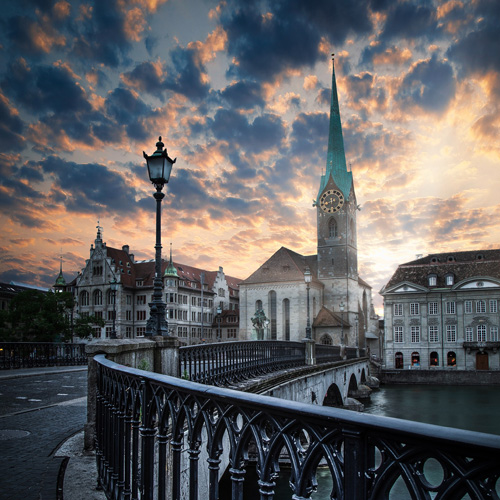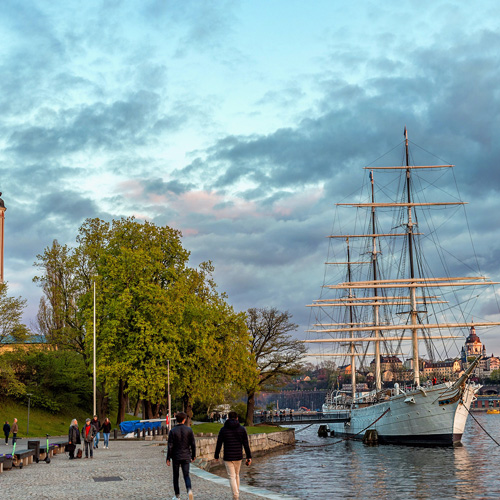 Stockholm's 100% renewable energy-powered public transportation
The public metro, local trains, and buses in Stockholm, Sweden have been using 100% renewable energy since 2017.
Norrtälje City in Stockholm already has an entire bus transport system using electrically powered vehicles. The rest of the city is gearing towards implementing an electric bus system that is smarter, quieter, and consumes less energy.
By 2030, Stockholm intends to achieve fossil-fuel-free maritime traffic, cut down emissions, and use less energy per passenger kilometer.
Stockholm is also a pioneer in using Urban Vehicle Access Regulations (UVARs) to reduce congestion, promote alternative transport modes, and improve air quality. Some of its approaches include introducing a low emission zone (LEZ) with tight regulations on large, heavy, and older vehicles.
Sustainable transportation solutions – what your city can do today
From these examples we've discussed, it's evident that solutions to sustainable transportation already exist. Some current sustainable transportation solutions that your city can implement include:
Encouraging non-motorized modes of transport like walking, cycling, and scooters with dedicated lanes, while discouraging the frequent use of private motorized transport.
Increasing the supply of public transport and encouraging its use through reduced fares and incentives.
Planning and designing new transit routes that are more sustainable and upgrading old ones.
Ensuring effective implementation and coordination of sustainable mobility modes.
Sustainable solutions for urban mobility planning
PTV Group offers a range of solutions to support mobility planners who design a more sustainable future. A range of simulation and planning software help reduce emissions and improve air quality; increase walkability and cycling. Take a look at our technology solutions, or consult with our mobility and transportation experts.
Furthermore, your city can utilize PTV's data-driven software to optimize and monitor sustainable transportation. This topic, and other mobility data topics, are discussed in an online event.