Today, an ever-growing number of new mobility solutions is enriching the range of transport services in our cities. The entire urban mobility ecosystem is getting increasingly complex. So-called digital twins of cities are powerful tools for planners and authorities to shape urban mobility sustainably and to manage it efficiently.
How can we reduce congestion and rush hours? Where should new bike-lanes be added? How can public transit be improved? Can new e-scooter providers effectively complement the existing services? Cities face a hundred of important decisions in terms of mobility every day. A digital replica of a city or a region, enables planners to run through these questions in a virtual model and to test every possible scenario. This helps them to keep the overview, to take the right decisions and lowers costs as well as the chance of failing in the real world.
The basis of such digital twins are data and algorithms. In cities lots of data is generated every day, for example by sensors, traffic cameras or GPS.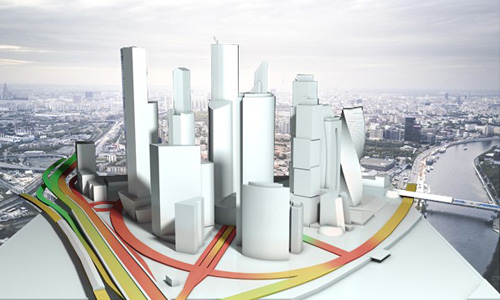 "We at PTV use various kind of data. Traffic data from all transportation modes, like cars, trucks, or public transport. But also, socio economic- data such as living areas and working areas", explains Christian U. Haas, CEO of PTV Group. "We refine the data, feed our algorithms with it and build a detailed and realistic digital twin of the city."
In this virtual environment all road users and their interactions as well as public transport services can be modeled and planned. New measures can be simulated and analyzed before implementing them in real live. Planners work with so-called "What-if-Scenarios".
One example: What happens if autonomous vehicles will be conquering our streets soon? How will they interact with conventional vehicles? What potential opportunities and risks will this new technology have for urban and transport planning? Exactly these questions can be addressed in the model by putting the autonomous vehicles on the virtual road.
Digital twins are a virtual playground 
Planners and decision-makers can look into this unknown future and define appropriate measures at an early stage. The Norwegian capital Oslo has conducted such a study to get the city's mobility network prepared for the advent of autonomous vehicles.
"Simulations are a kind of digital playground, where you can try out innovative ideas and concepts, which otherwise might never be tested in reality", says Christian U. Haas.
Beyond modelling and planning, digital twins of cities can also be used in traffic management.  By combining traffic models with real-time traffic data, traffic operators get a strong tool to predict, optimize and control traffic and transport.
Christian U. Haas explains: "With our models and high-quality real-time data, precise and comprehensive forecasts for the entire traffic network are possible. Operators can predict the upcoming traffic for the next 60 minutes. Even more, in case of an incident they get enhanced decision support."
For example, if an accident happens the system is able to give several options to possible actions such as road closure or detour, to reduce negative impacts on the network. This improves traffic flow and capacity, but also helps to increase road safety and reduce emissions.