Electric buses are becoming a common sight in cities. It is no surprise then, that many public transport authorities face the challenge of creating the best e-bus bus plan for their city or region.
But here comes the reality: electric buses are still expensive. Purchasing entire fleets of e-buses may be well beyond the means of many public transport operators, even in wealthy countries.
A newly conducted study offers a fresh, realistic, approach to adopting the best electric bus plan, even when budgets are tight. And in Europe, a corona-fuelled financial rescue plan may give a strong incentive to adopting it.
Are electric buses better?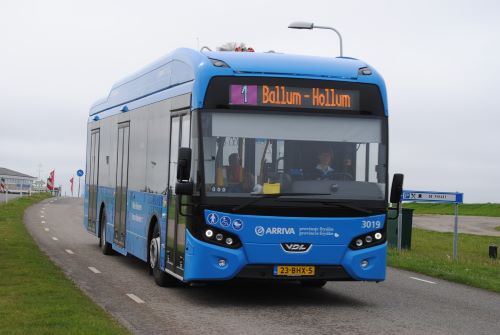 For many cities, bus electrification is key for tackling air pollution, as well as noise hazards.
Many urban regions have already started to replace diesel buses with electric transportation fleets. China is leading the way – in the metropolis of Shenzhen, all buses are already electric. Other cities, such as Wellington, New Zealand, or Leipzig, Germany are following that example.
In 2019, the EU set binding procurement targets for zero or low emission vehicles by authorities and public transport operators. E-buses play an important role in implementing this plan.
How do electric bus plans work?
Since operation of electric buses differs greatly from traditional public transport, operators are now facing numerous questions: Which vehicles and technology to use? How many buses are needed to optimise service? And how to best build a network of battery-charging stations?
But above all hangs the question of funding such a huge transition. It is a growing challenge during the coronavirus pandemic, which affected public transport usage.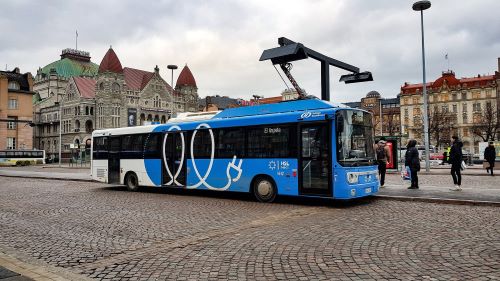 Coronavirus and electric buses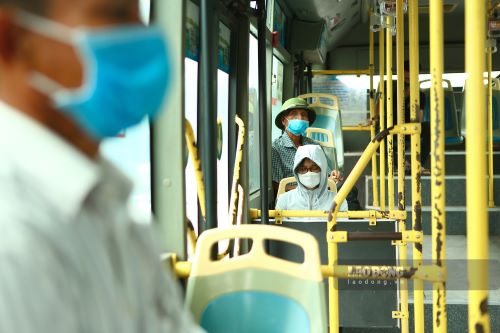 The fear of getting infected with coronavirus in public transport is now common around the world. According to data gathered during the pandemic, 42% of Italians travel less in public transport while 15% abandoned it altogether. In the US, about half of the population is less likely to use public transit, compared to pre-pandemic levels.
The mistrust in public transport may lead to increase use of private cars, with negative effects on air quality, traffic flow, and cost-of-living in urban areas. It is accompanied by a huge growth in the number of people working from home.
This combination creates a huge challenge for the public transport industry. But it may also be a great opportunity to improve electric bus plans.
EU plan for green mobility
In July 2020, the EU has approved a €750bn deal to reconstruct its pandemic-stricken economies. The deal allocates almost €2.2bn for 140 key transport projects, with a stated goal of green transition and sustainable mobility.
The renewal of public transport fleets is obviously part of the plan, with the aim of reducing emissions and making cities more sustainable. Electrification of buses fits perfectly into this plan. So will the pandemic lead to many more e-buses on the roads?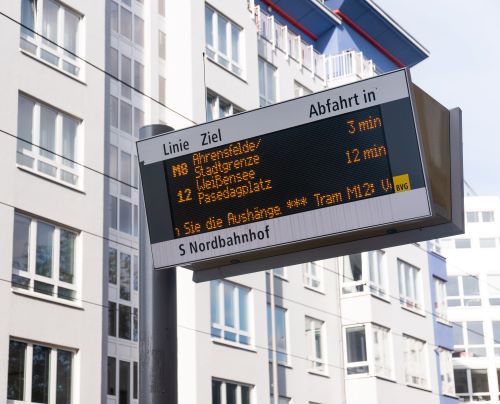 How to transition to electric buses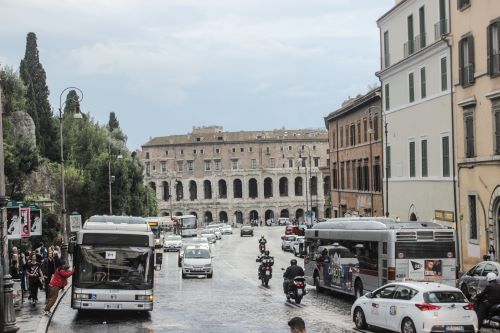 Buying entire new electric bus fleets would seem like the right approach – but its costs are enormous. So perhaps there is a middle way, where the change is done gradually and in tandem with other measures? In this way, the budget will not be breached, while service quality and emission-reduction are optimised.
This was the focus of a recent study conducted by PTV Group and Italy's National Association of Road Transport and Travelers (ANAV). "The aim of our analysis was to evaluate different strategies to transition toward an electric powered public transport", said Lorenzo Meschini, Director of Realtime Solutions at PTV Group, who worked on the study.
Such a change cannot come soon enough for Italy. Italian public transport systems rank bottom in Europe: buses are on average over 12 years old – double than those in Germany. And only 5.4% of its urban buses are electric and emission-free.
Gradual switch to electric buses
The study included many computer simulations that considered scenarios of renewing the public bus fleets. The simulations pointed to a surprising direction: adopting strategies that focus only on sustainability, without considering other complex factors, may lead to some positive results – but not always the best possible ones.
In other words, a strategy based on the purchase of fully electric buses guarantees the most significant reduction in pollution in Italy. However, e-buses are still very expensive, and few could be purchased. So many polluting vehicles would remain in service.
So, what kind of buses can be best used in this case?
The simulations in the study showed, that purchasing the cheaper Euro VI diesel buses will guarantee a strong reduction of emissions and leave more budget to renew the existing fleet.
At the end, the study showed, aiming to switch to a fully electric fleet is less realistic when the entire fleet is ageing, than when it is relatively new. Therefore, for Italy, a gradual renewal policy might be the best choice.