In response to inflation and high energy costs, countries like New Zealand, Ireland and Germany have temporally reduced public transport fares. This is not only to support passengers in the current cost-of-living crisis, but also to boost public transit ridership and thus the green change in mobility. But is the ticket price a decisive argument for more people to permanently abandon their cars in favor of buses and trains? How can public transport actually be more attractive?
Strong public transport is seen as the backbone of sustainable mobility. According to a survey conducted by the City Moonshot Initiative, 79% of cities around the world list improving their public transport system as their top priority when it comes to mobility. And that's especially true because public transportation received a heavy blow during the pandemic, resulting in low ridership.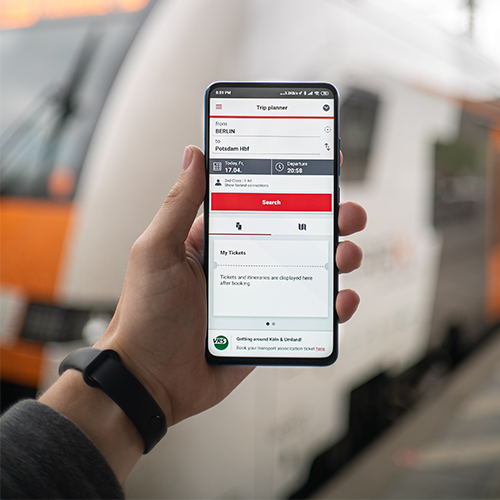 Germany's €9 monthly travel ticket has so far been incredibly popular. 21 million people have taken up the offer within the first month. So, does the ticket price make the difference? Should we just generally make public transport cheaper or even for free, and the green change in mobility would be a done deal?
Rimbert Schürmann is a public transport expert at PTV Group and advises transport companies on the sustainable design of public transport systems.  He knows from experience that it's not quite that simple: "A low ticket price can undoubtedly be an incentive to use public transport – but often not for those who should be persuaded to switch: the car drivers."
One good example is the city of Tallinn. In the Estonian capital the introduction of free public transport in 2013 has not led to a reduction of car trips. The number of public transport users increased, but more than half of all trips to work are still made by car.
"Commuters in particular find it difficult to change their long-standing mobility habits. We see this effect also in Germany where the €9 monthly travel ticket is mainly used for leisure travel," explains Rimbert Schürmann. "A lack of public transport services is often the reason. But for many, commuting by car is simply more convenient thanks to a company car or a parking space on the doorstep."
So, what are the key factors in making public transport attractive enough so more people will switch from cars?
Massive expansion of public transport services
A study by the Mobility Institute Berlin found that the car is still the fastest option for travelling in many cities. Travel time on public transport was on average twice as long as a corresponding car trip.
"We all want to get from A to B as easily, comfortably, and quickly as possible. If it takes me more than twice as long to cover a distance by bus than by car, if I have to change the line often, or if there is no connection at a certain time of day, it's clear that I'll choose the car," says Rimbert Schürmann.
Regular service is a must. This means that local public transport services – especially in rural areas – must be massively expanded, ideally on a nationwide basis.
To achieve this, the infrastructure must be expanded accordingly.  Since rail and subway projects are preceded by lengthy planning processes, bus transport and its electrification play an important role here. Capacity expansions and additional bus services can contribute in short-term to a more efficient public transport.
Another option is the reactivation of abandoned railway tracks. In a German study, for example, PTV Group consultants examined 42 railway tracks in order to forecast their potential ridership.
"We used a transportation model to estimate how demand will develop in the future," explains Schürmann.
Transportation modeling and simulation are generally valuable tools when it comes to future-proof planning of public transport. In the digital environment, various future scenarios and questions can be considered. How can the public transport network be expanded? Where does a new bus line make sense, where are new stops needed? Which frequency serves the demand and creates an attractive offer?
The PTV expert adds: "Traffic models support planners in demand-based and service-oriented public transport network for all types of public transport – whether buses, streetcars, subways, or trains."
Combining public transport with other modes of transport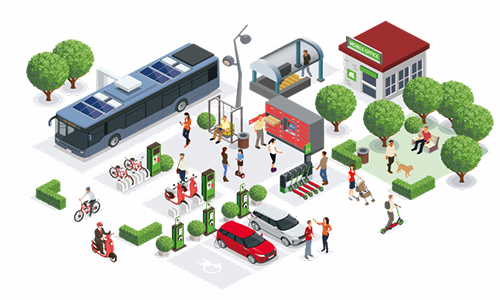 People are increasingly making spontaneous decisions about how best to get to their destination. Especially in urban areas, they have numerous mobility options at their disposal: Biking or taking the bus to the office – depending on the weather – using car sharing for a weekend trip, or an e-scooter for the last mile to their destination.
Thus, public transport must be connected to other mobility services. For users to be able to switch as easily as possible from the train to car- or bike-sharing, the distances must be as short as possible. For example, through mobility hubs where the various means of transportation are bundled.
"Equally important is an integrated digital service of all of these modes and their booking processes in a single app," says Rimbert Schürmann. "That way, users can decide easily, quickly, and flexibly how best to get from A to B in a given situation."
Linking public transport to active modes such as walking and cycling also plays a role. For example, combining cycling and train travel makes it possible to cover long distances and thus offers great potential for sustainable commuting. A convenient and safe bicycle infrastructure makes the bike + ride option attractive. Building safe bike parking places at train stations is another significant factor to encourage more people to commute by bike and train.
"This shows how important it is to take a holistic view of the entire mobility ecosystem in order to make our mobility sustainable," says PTV consultant Schürmann. "This is especially true with regard to future technologies such as autonomous driving. Such services need appropriate framework conditions to prevent that they lead to more traffic. Only as part of an integrated autonomous sharing system, AVs can strengthen and complement public transport."
This is also the conclusion of a study in the Swedish city of Gothenburg, which looked at the impact of autonomous services on public and overall urban transport.
Increase comfort
Public transport users know the weak points: Delayed trains and buses, confusion in front of the ticket machine about the right ticket, dingy stops ect.
In addition to the range of services and the quality of connections, other aspects are also decisive for the attractiveness of public transportation: vehicle comfort, for example, or customer-friendly service with a clear ticketing systems and good timetable information – ideally in real-time.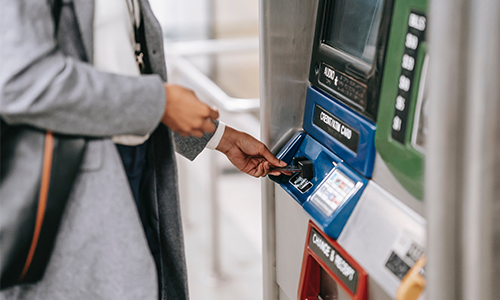 Making driving less attractive
In addition to these pull measures mentioned, which expand and improve public transport, there is another important lever to contribute to a change in mobility.
Rimbert Schürmann: "For more people to abandon their cars, driving must become less attractive. Such push measures can be, for example, paid parking spaces, restrictions on access or speed or the introduction of a city toll. Such measures are usually unpopular at first, but they support sustainable modes and help people change their mobility behavior. And that's what we need to shape sustainable mobility of the future successfully."