There's been a lot of hype recently about the metaverse, what it will look and feel like, and how it will impact our lives. What does that mean for traffic and mobility planning? Will the metaverse shape the way we move?
"The metaverse has enormous potential to improve road safety, increase citizen participation and make mobility more inclusive", said Christian U. Haas, CEO of PTV and Econolite, part of the new brand Umovity. "Even if many ideas still sound like science fiction, there is no doubt that the 3D world of the metaverse will transform our lives and businesses in a profound way. Technologies such as AR and mixed reality (MR), and thus the integration of the physical and the digital world, will offer new perceptions and experiences – also when it comes to transport planning and shaping the mobility ecosystem."
Today, urban and traffic planners use digital twins of cities and traffic networks to model, simulate and plan future mobility measures.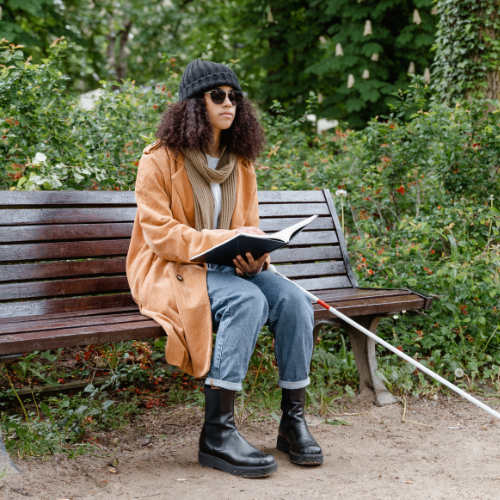 Christian U. Haas explained: "Transportation models and simulations already are essential decision-making tools to shape safer, more sustainable, and efficient mobility. The metaverse will enrich these processes." Let's take a closer look at how this will happen.
Equality in mobility planning
Equality in mobility planning is a good example. We all have different mobility needs and mobility patterns. In order to create an equal and accessible mobility system, planners must know and understand these.
Christian U. Haas said: "The metaverse will offer the possibility to empathize with these needs. Planners will depict different circumstances more realistically in a wide variety of scenarios and put themselves in other person's positions. The effects of planned measures on the experience of different groups of people will enable an even more inclusive mobility design."
Better road safety
The realistic experiences the metaverse offers, will also be helpful to improve road safety.
A recent study by the Nuremberg University of Applied Sciences in Germany used virtual reality (VR) to investigate how urban development can make cycling subjectively safer and more attractive. Test persons evaluated the safety of different road designs by experiencing different road conditions using a virtual bike simulator.
"Even this "basic" test environment brought up some interesting results: For example, a colored cycle lane can significantly increase the perception of safety when cycling – a lean and simple measure to promote bike traffic", added Christian U. Haas. "Test cycles in the more sophisticated VR and AR environment of the metaverse will provide additional and even more profound results to ensure that infrastructure is optimally adapted to the needs of those who use it."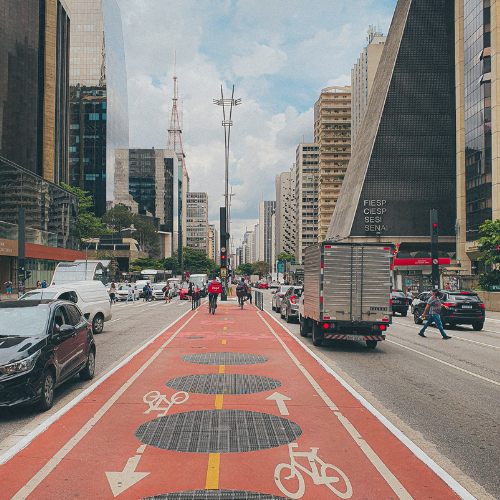 Enabling better citizen participation
Another field where the metaverse will provide added value is in citizen participation. In order to shape livable urban environments, cities are increasingly taking a citizen-centric focus in urban and traffic planning. They not only include different stakeholders, but also citizens in mobility projects. Attractive visualizations, dashboards and animations already play a major role already today. The metaverse will provide an even better and more realistic experience.
"There is a lot of potential here to generate enthusiasm for new mobility projects", concluded Christian U. Haas. "Digital development has never been as rapid and disruptive as it is today. I'm excited to see what new and established ideas will come to fruition. One thing is certain, however, the metaverse will become an important add-on to professional mobility planning and simulation tools that will help evolve the future of smart and inclusive mobility. "