Travel demand is growing across the globe. According to the recently published Inrix Traffic Scorcard, 58% of the urban areas analyzed saw increased traffic delays over the last year. In 2022, US motorists spent on average 51 hours sitting in traffic — 15 hours more than in 2021. London remained the most-congested area analyzed, at 156 hours of delay per driver, followed by Chicago (155 hours) and Paris (138). But what can cities do to reduce congestion? We look at three measures that could help improve the traffic situation.
1. Smart use of data
A smart city differs from an "ordinary" one in its intelligent use of data. This is especially true in traffic and mobility. Today's availability of big data is largely untapped but has a massive potential. Data analytics and visualization enable planners to know and understand the traffic network, the demand and traffic patterns. This is an important first step for improvement.  
2. Intelligent traffic management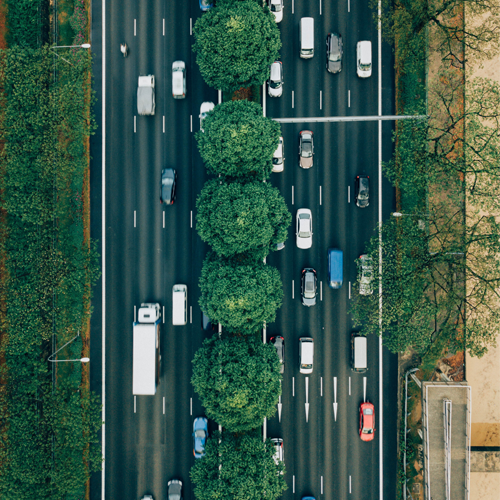 Modern traffic management solutions can make a significant contribution to reducing congestion and making traffic more efficient, safer, and environmentally friendly. Such systems use data from various sources, such as sensors or traffic cameras, to monitor traffic and manage it according to the traffic situation. This means, for example, that green waves of traffic lights are adapted to the traffic situation at any given time, to achieve optimal flow rates. 
With the help of such intelligent traffic management systems, there is an optimal use of a city's limited capacities. Future-oriented cities such as Vienna, Rome and Taichung, for example, rely on the real-time solution PTV Optima, which combines machine learning and dynamic traffic modeling. This traffic management software continuously compares and validates live field data and integrates it with dynamic transportation models. 
Traffic managers not only receive live information about the current traffic situation. They can also make accurate traffic forecasts up to 60 minutes in advance and analyze various scenarios. . 
This helps to manage demand, take the right measures, and make network adjustments in case of planned or unplanned events
In Taichung, for example, the introduction of a real-time traffic management system has improved travel times throughout the city by almost 10 percent and traffic flow by around 7 percent.   
The city of Vienna, which is known for forward-looking mobility strategies, has been relying on PTV Optima since 2014. The ITS Vienna Region is currently even working on expanding its intelligent traffic management system to make even better use of data, for example at its signaling systems. This could further reduce the number of vehicles stops – by up to 15 percent. 
3. Holistic concepts
However, the example of Vienna also shows that cities need holistic and integrated concepts to reduce congestion and make urban spaces livable. The intelligent traffic management system is just one pillar of the Austrian capital's overall mobility strategy. Its public transportation network is excellent and will even be further expanded. So are bicycle and pedestrian traffic.  
After decades of being focused on car traffic, cities are now rethinking urban mobility. Many of them adopt so-called SUMPs, Sustainable Urban Mobility Plans. These are Iintegrated concepts that include all relevant forms of mobility, with an increased focus on sustainable and alternative modes, and a strong focus on people and their needs.  
This also means that road space is reallocated to other modes of transport. If you want to promote alternative forms of mobility, you must also give them space in the city: A safe and well-developed cycling infrastructure, for example, to encourage people to ride their bikes more often.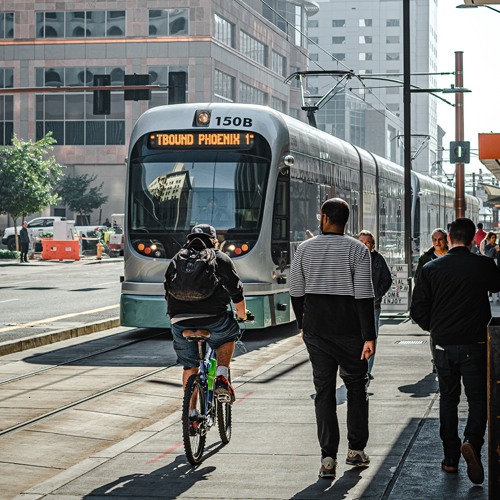 The demand for mobility continues to rise. That's why cities need a good mobility mix that offers people good alternatives to cars, and quick, diverse and easy ways to get from A to B.