Chi Siamo
PTV Group migliora la mobilità e i trasporti utilizzando software, dati e know-how scientifico maturati in quarant'anni di esperienza nella pianificazione e ottimizzazione della circolazione di persone e merci. Come azienda di spicco del panorama internazionale aiutiamo città, aziende e persone a risparmiare tempo e denaro, migliorare la sicurezza stradale e ridurre al minimo l'impatto sull'ambiente. Grazie alla nostra competenza unica in ogni aspetto della mobilità garantiamo un traffico sempre scorrevole e regolare.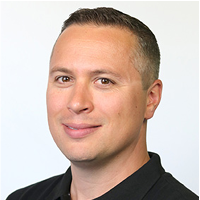 Da bambino, Adam ha costruito città Lego ed elaborato strade di sabbia, che lo hanno portato all'ingegneria del traffico e alla mobilità. Adulto Adam si sforza di essere un supereroe che combatte il traffico perché vuole salvare vite umane per le strade – e odia stare in coda. Scrive di ottimizzazione del traffico, sicurezza e flussi di lavoro.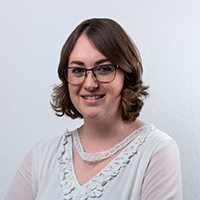 Adriana Stein is a passionate tech nerd who loves to write stories about how technology helps people and the environment. She is fascinated by the topics of sustainability and mobility, as well as how we can empower our society to create better infrastructural systems through innovative thinking.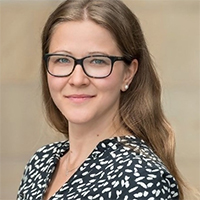 Anna copre un'ampia gamma di argomenti – dalla modellazione e simulazione del traffico ai sistemi di gestione dinamica della mobilità per intere città e regioni. Si concentra su progetti innovativi e riferisce su persone che stanno ripensando la mobilità.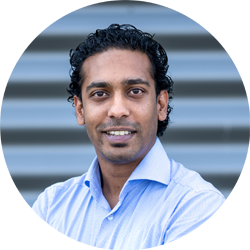 Tradurre le domande del mercato in soluzioni concrete e storie di successo, questo è il messaggio che Arshaad vuole trasmettere. Il mondo si sviluppa, le soluzioni devono svilupparsi insieme ad esso, proprio come il mondo. Software per la mobilità di domani.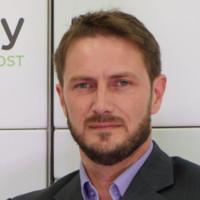 Benoit ha una vasta esperienza nell'IT e nelle nuove tecnologie. È specializzato in innovazioni logistiche nel commercio al dettaglio e miglioramenti nella consegna al cliente.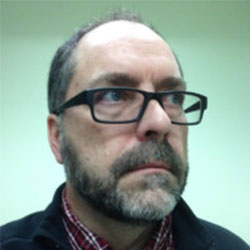 Bill Cisco is Manager of Traffic Engineering and Urban Planning with PTV Group North America, based in the Portland, Oregon office. He has over 25 years of experience in transportation engineering and planning, and has worked for consulting, technology and software firms.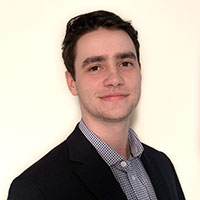 Campbell is fascinated with learning and communicating how PTV pushes the boundaries of logistics and the movement of people and goods. Sustainability, Last Mile Delivery, and the future of Mapping and Routing are central to his message. He is passionate about understanding the #mindofmovement.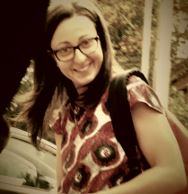 Cristina crede che ciascuno possa dare il proprio contributo per migliorare la qualità della vita, delle città e dell'ambiente, in direzione della sostenibilità. Scrive sulle tecnologie e i progetti che, negli ambiti dei trasporti e della logistica, possono aiutare a ridurre i chilometri su strada e le emissioni di CO2 e aumentare l'efficienza,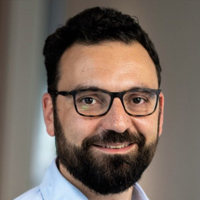 Grazie alla sua ampia ricerca e analisi, Davey consente alle organizzazioni di prendere le giuste decisioni strategiche quando si tratta di pianificazione e ottimizzazione dei trasporti. Fornire risposte concrete ai problemi della supply chain è ciò che affascina Davey.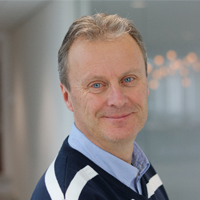 With his extensive experience within the logistics sector – Dyon knows that optimisation and forecasting is the future of transport planning. His challenge is to bring the traffic and logistics sector together. By sharing data between these two sectors, we ensure that we offer appropriate solutions to market demands.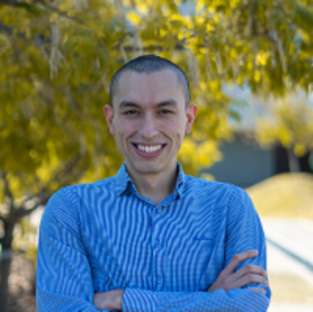 Guest author Freeiwey Liendo is a passionate Civil Engineer and was one of the first to use PTV Solutions in America Latina. Being a traffic and transportation coordinator and modeler at IRVSA Consultancy, he is convinced that the use of technology is key to improving the mobility of cities.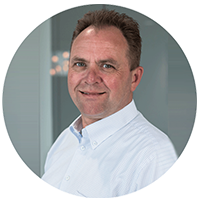 Hans is passionate about optimising complex distribution processes at logistics service providers and shippers. His challenge is to ensure that all companies dealing with route planning and optimisation issues ultimately achieve the best results.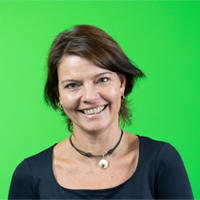 Le soluzioni intelligenti per la mobilità futura sono il cuore di PTV – e il cuore del reporting di Iras. Scrive di #IntelligentLogistics, #logistics4tomorrow, #smartSolutions4mobility e #cities4people.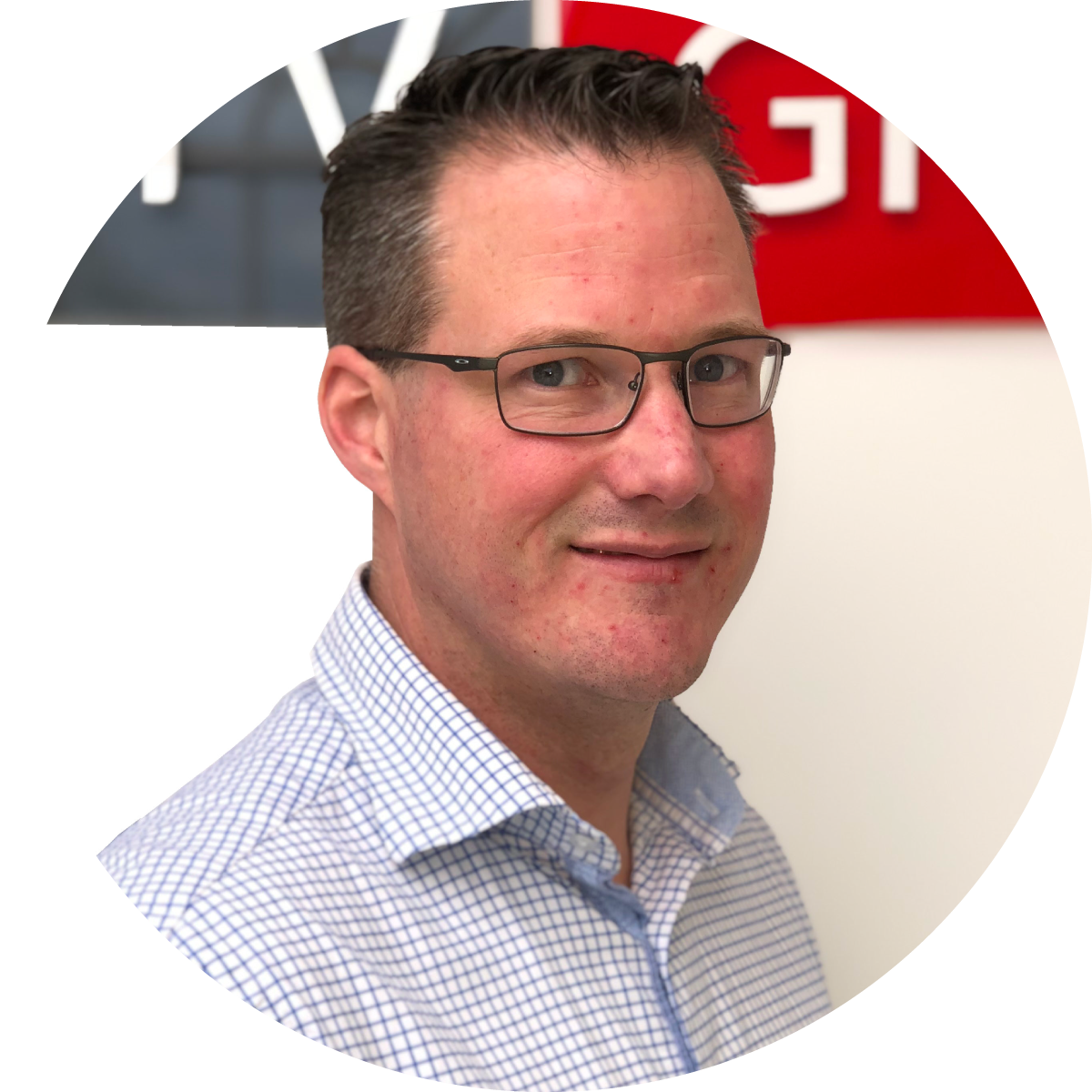 Joost is known for his extensive knowledge and experience in route planning and optimization. In addition, Joost has excellent skills to help organizations with issues in this area. This results in success stories concerning TLNplanner, which Joost is very enthusiastic about.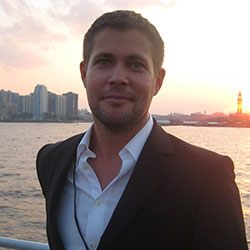 Kim strives for safe, sustainable and efficient mobility, with smart digital solutions at its core. Using technology and data, we can answer the questions of today and tomorrow.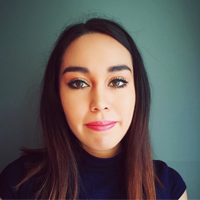 Laura has always believed that mobility plays an important role in improving the quality of life for many people. She is convinced that this must also apply in Latin America. She is passionate about being part of the movement that contributes to the growth of the countries.

Wie können Technologien in den Dienst der Umwelt und eines besseren Zusammenlebens gestellt werden? Marie interessiert sich für ökologisch verantwortliche Mobilitätslösungen, die zur Optimierung des Güter- und Personenverkehrs und zur Förderung der Intermodalität entwickelt werden.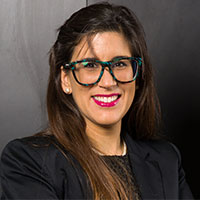 Marilo is the Academia and Research Product Manager for PTV Group. She is passionate about Intelligent Transportation Systems, Autonomous Driving, Traffic Analysis, and roundabouts; which brought her to join both the TRB and the ITE Standing Committees on Roundabouts, as a young member. Now, in her position, Marilo wants to share her research enthusiasm with students willing to pursue a career in mobility.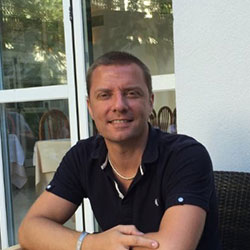 With his many years of experience in the IT sector, specialising in Transport & Logistics, Mikael is able to find optimal answers to planning questions and meet the challenges of the market as well as the users.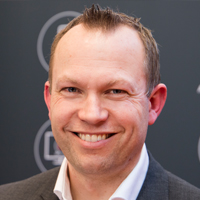 Robin è appassionata di rendere la mobilità di oggi e di domani più sicura, più prevedibile, più efficiente e più sostenibile attraverso un migliore utilizzo dei dati e delle tecnologie guidate dal software.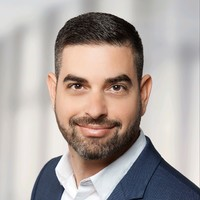 Sagi copre diversi argomenti – dai gadget tecnologici alla modellazione del traffico e alla pianificazione dei percorsi. È appassionato di condividere le ultime storie con quante più persone possibile, specialmente quelle che lavorano per rendere le città vivibili ed emozionanti!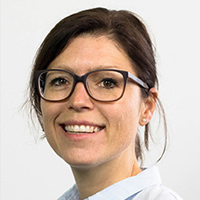 Dalle forme di mobilità sostenibile come la bicicletta e la guida autonoma alla sicurezza stradale e alle strategie per l'ultimo chilometro: Steffi è sempre alla ricerca di nuove storie ed è affascinata dalla ricchezza di argomenti interessanti che la nostra mobilità ha da offrire ogni giorno.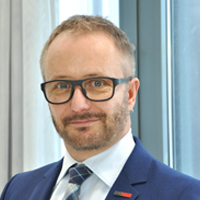 As an expert for sustainable transport and mobility, Uwe enjoys sharing news and views about improving the way the world moves. He is a cyclist and an avid user of public transport – travelling weekly the long route from Karlsruhe to Berlin. That gives him a lot of time to come up with ideas for better mobility.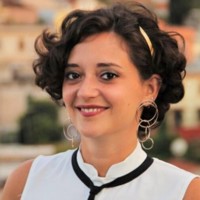 Veronica è affascinata da tutti i modi in cui la mobilità influenza la vita quotidiana dei cittadini in tutto il mondo. Si interessa di numerosi argomenti come la sostenibilità, la riduzione delle emissioni, il miglioramento del trasporto pubblico, la simulazione di veicoli autonomi e connessi e l'intermodalità.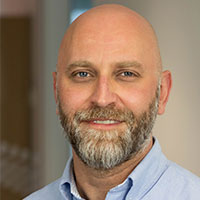 Wojciech is a sales manager for PTV Group in Central and Eastern Europe. He is passionate about the application of IT solutions optimizing transport management, freight sourcing and contract logistics.