The dynamic makes the difference: Precisely in pharmaceutical and medical products wholesaling and the production of health care products, transport volume is extremely dynamic. Last-minute orders from extensive product lines, multiple deliveries, and a nationwide, reliable supply of temperature-sensitive health products, medications, and hygiene items are daily challenges along the supply chain. Around the world, healthcare is one of the industries critical to the functioning of an economy, and this not just since the outbreak of the Corona pandemic. The industry's logistics play therefore play a key role.
But how do healthcare logistics stack up? Dr. Michael Nutto sketches the current and future situation in the interview. He is an expert in analyzing complex tasks and simplifying them to create customer-oriented services for logistics and transport.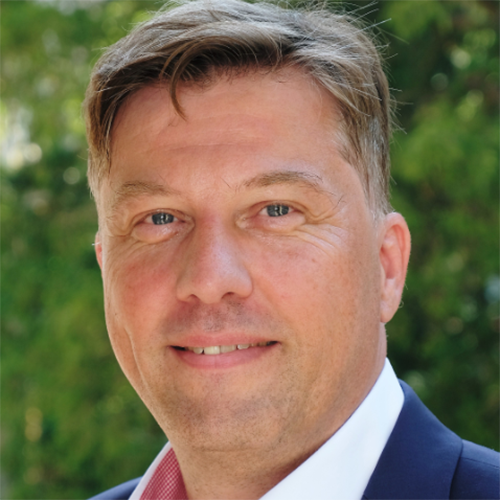 What is the current situation of healthcare logistics providers?
There's no question: Since the beginning of the pandemic, there has been a special focus on the healthcare industry. People still make a lot of visits to pharmacies. Around the world, they are a critical link to customers. And mail-order trade in healthcare products is also on the rise. Therefore, the demands placed on transport service providers in this industry are growing. They are increasingly under pressure to provide prompt delivery service and to maintain the promised quality, and for medication transports, they are subject to the rules of the EU Good Distribution Practice.
After two years of Corona: Are there winners and losers among the transport companies for the industry?
There are both. Of course large online suppliers such as Amazon are some of the winners. Overall, there has been an 18% increase in online services, for example for consumer goods; courier, express, and package services; and food delivery services.
Similarly, drug stores and online retail in the pharmaceutical sector and pharmacies are profiting from the situation: Demand for hygiene and safety items, medicine, rapid tests, and advising continues to increase. And the pandemic is far from over. Presumably virus mutations will keep us occupied for a while yet. Associated with the pandemic are an increasing demand for advising, new waves with more people infected, and subsequent rounds of vaccination. The growth of the health care market is anticipated to be approximately eight percent. Accordingly, healthcare logistics must contribute to satisfying increasing demands for pharmaceutical and medical items and devices and ensuring continuous refrigeration chains. Therefore, the order books are full.
There are also pandemic losers in the transport industry: the automobile industry, tourism, and restaurants. Essentially all industries that depend heavily on global supply chains have suffered losses; for example, the furniture industry, mechanical engineering, the steel industry, the event sector, and aviation. European freight traffic dropped by eight to nine percent in 2020, while current price indexes are continuing to climb. Frequently delivery dates are extremely long. Every industry has been affected by this – also healthcare logistics.
Is healthcare logistics also suffering from the lack of drivers?
Let me cite Dirk Engelhardt, Chair of the German Federal Association of Road Haulage, Logistics and Disposal (BGL): "Great Britain is just a preview of the future." Currently, there is a shortage of 80,000 drivers in Germany. 30,000 drivers retire each year. And the average number of younger drivers who step in to replace them is just 15,000. So it's quite clear: Healthcare logistics also suffers from the lack of drivers.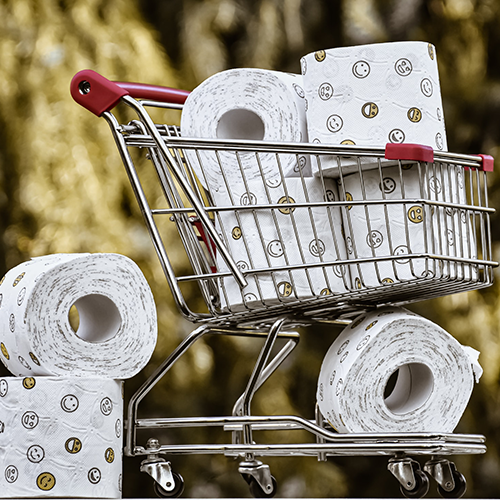 What will the future look like?
We have to re-think things: The logistics industry, whether in the healthcare or other sectors, needs new ideas!
In the short term, of course, the concern is to create incentives for drivers such as in-house training, special driving training, and last but not least, better working conditions. There are already legal regulations and concepts for new parking and overnight accommodations, and the possibility for drivers to return home regularly in order to better combine work and family. A fleet equipped in state-of-the-art fashion can also be crucial. However, surveys have shown that pay must improve; in Germany, the average of EUR 14.21/hour is only slightly above the EUR 12.00 minimum wage. But also the poor reputation of the industry deters new drivers. And the use of foreign drivers to combat the shortage confronts companies with new challenges with regard to integration, language, culture, and safety rules.
In the medium term, the path will lead us to intermodal solutions. This means shifting transport to rails and inland waters. Parallel to this, the road network must be repaired and expanded where rail and waterways cannot replace it. This is the only way that jams will be prevented, and transport chains can be kept running in the future. Such measures are unpopular but necessary for the business location Germany. In the long term, we will have to consider an increasingly number of autonomously driven trucks, which may be coming to the highways as soon as 2030.
Are new drive systems and mixed fleets playing a role here?
The EU's Green Deal is forcing – in the completely positive sense – companies to use alternative, that is CO2-free drive systems. A current solution that is in incredible demand right now, is the use of electric vehicles. However, you have to consider the actual range, which according to manufacturers should be up to four hundred kilometers, in the route planning.
In addition, hydrogen is on the advance as a fuel, and it should be available everywhere starting in 2024. Here too, the current maximum range of four hundred kilometers is the limiting factor. That's why a mixed fleet is the most sensible solution: the use of vehicles with alternative drive systems and combustion engines. Starting in 2030, combustion engines are supposed to play only a subordinate role. Otherwise we won't be able to achieve the goals that have been set for Europe. This is of great importance precisely to countries with important transit routes such as Austria and Switzerland.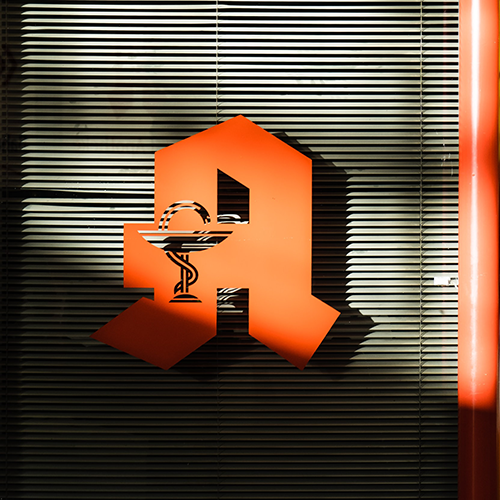 What can be done in the short term?
The same thing applies to healthcare logistics service providers as to providers for other industries: Route optimization! With digital and automated processes, companies can plan cost-efficiently and reduce CO2 emissions. The solutions for this already exist.
Any transport company that wants to be CO2-neutral has to take the following to heart in its business plan: Optimize, prevent, shift, and compensate!
In the healthcare sector, pharmacies' suppliers are caught in the middle: On the one hand, they have multiple regularly planned trips every day. On the other hand, they must make last-minute and thus time-critical deliveries, which have to be delivered in accordance with the highest quality standards. Here too, the magic word is digitalization. With suitable software, regularly scheduled and dynamic processes can be linked so that companies can react quickly to critical supply inquiries.
In the era of the Corona waves, the focus is on the supply of vaccines. According to its own statements, for example, Kühne und Nagel handles distribution of the Moderna vaccine to a network with 230 locations around the world and with a fleet of 200 air-conditioned trailers – and this with a transport temperature of -20 degrees Celsius. The company is a big service provider that addresses these requirements for the healthcare sector with its own transport division. But even medium-sized companies can consider local requirements and special features optimally and individually with suitable software and thus make an important contribution to overall supply.
How would you summarize the future of healthcare logistics?
Healthcare products will always be important. A changing society, the handling of illnesses and pandemics pose demands for a broad selection of hygiene items and medicines, whose transport is frequently subject to special conditions. Healthcare logistics represents a significant component of overall logistics with good growth forecasts.
The quality requirements for quick and reliable transports will keep growing, which produces a need for extremely high-quality service providers who can manage a constantly changing infrastructure. At the same time, ever more people will order from mail-order pharmacies. And I anticipate a shift of production locations back to Europe.
Safety and speed may not mutually exclude one another in healthcare logistics. Nevertheless, companies must keep an eye on costs and do business efficiently.
That's why digitalization should be the highest priority, along with the harmonization of processes along the entire supply chain. And we can't forget the aspect of sustainability. In addition, artificial intelligence helps improve quality and performance.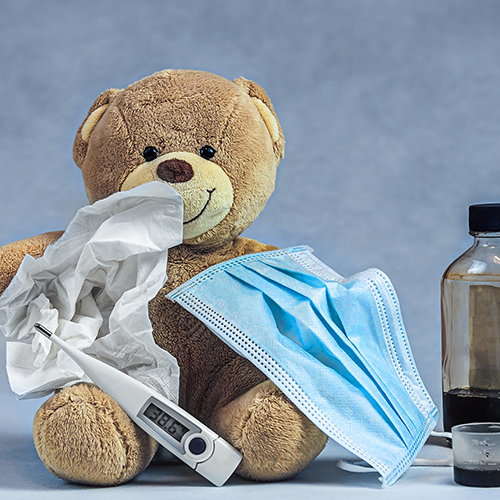 Would you like to learn more about the topics of healthcare and logistics?