Will children ever be able to ride in a school bus after the coronavirus pandemic?
Slowly but surely, countries are starting to relax the harsh lockdown measures that were taken to fight the coronavirus outbreak. Some school systems have already re-opened, and others will follow soon.
Returning to schools also means that new regulations need to be adopted. To keep students and staff safe from COVID-19 infections, social distancing must be kept, and physical barriers installed.
This presents a huge challenge for the extensive school bus networks, that bring millions of students worldwide to and from their schools. Whether operated by local authorities or by schools themselves, school busses and their networks will have to be adjusted within a short time.
Much is at stake: how to keep social distance onboard, including physical protection for the driver? how to disinfect the vehicles after each service? and how to optimise the movement of all students under the new regulations, without creating huge costs for the operators?
Social distancing in school busses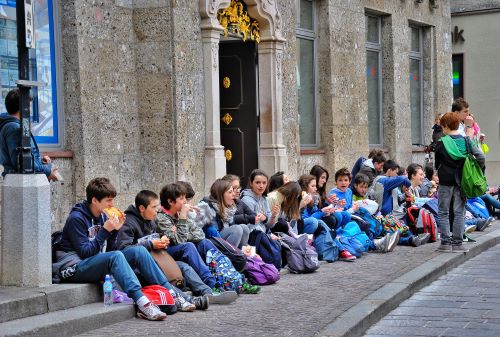 Because of the short time given to adopt, school bus operators should first define the resources available and then mobilize them. These resources are both materialistic (the number of busses) and
human: how many drivers and attendants are necessary to comply with the new regulations.
Let's keep in mind that the available fleet of vehicles cannot be significantly expanded, especially at such a short notice. Borrowing vehicles from public transport authorities is unlikely these days, as they too will have to implement social distancing regulations.
A successful re-organization of the school bus system should also involve intensive communication with the local authorities, to make sure it meets regulations. This can be achieved by involving them as early as possible in the process, before any implementation.
Adopting the regulations "as is" may not be enough. If the same number of school busses can transport just a limited number of students in each ride, there will be more journeys every day, stretched over more hours. This, in turn, may result in students arriving in the early rides, congregating in front of the school and not keeping social distance. It may also lead to inequality between students arriving on time to school in the early rides, and those who will miss classes because of a later pick-up.
Adjusting school bus systems
In this exceptional and complex adjustment process, sophisticated route planning is essential. This is a time-consuming process for planners, even in non-corona times: it includes testing of multiple traffic scenarios in order to make informed and reliable decisions.
Luckily, the process can be sped up with the use of advanced route optimization software. These software save much time during the study and implementation stages.
To speed up the adjustment of school bus systems, these software will simultaneously consider and integrate various factors, such as:
the type of vehicles
characteristics of the students: age, special mobility needs, need for adult companions
time spent onboard the busses and detour factors
Finally, the interaction between the students should be considered. Children from different age groups do not always mix well in the same confined space.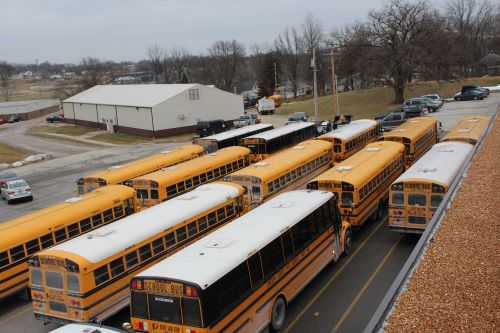 Good route optimization software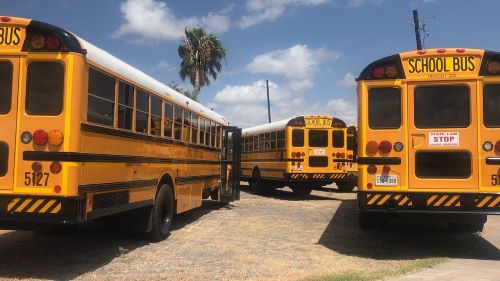 A route optimisation software should be reliable and have a high level of setting. Also, input and output must be accessible, flexible and understandable.
Besides, the software should rely on professional cartographic data to guarantee its reliability; consider the specific constraints of the busses and special needs of the students; have a high-precision address geocoding function for stopover or door-to-door service; and offer sector-specific methods of optimization.
PTV Route Optimiser software, which includes the above requirements, has been for years an effective tool for many transport operators. Its added value lays in the evaluation of key performances in different levels: timing and setting-up of routes, study time for real-time operations, driving time, costs of fuel consumption and vehicle maintenance, and others.
PTV Group is offering free test periods of Route Optimiser, which can be used by transport operators working to adjust their systems to new post-corona regulations.