When we launched the #sciptingwithoutascript transport modelling contest in summer, we never expected it to become so big. We were overwhelmed by the submissions, the creativity and playful joy that the community showed in simulating. But let's start from the beginning:
In 2020, PTV Vissim and PTV Viswalk introduced "attribute modifications" as a new feature. This rather technical term stands for no less than "scripting without a script", a "context generator" to model rare and specific situations for which a dedicated feature might be missing. A first demonstration of the power of attribute modifications was given in this PTV America Tooltips presentation where attribute modifications were used to model PuDo (pick up, drop off) situations at the curbside. Other situations, that may be modelled with attribute modification are:
🚗 Electric vehicles including charging stations
🚧 Opening/closing barriers
🅿️ Car park displays
🙌…and many more possibilities
As attribute modifications and vehicle/pedestrian attribute decisions allow you to replace a lot of external scripts, it makes it easy to run, share, debug and understand those models.
[ultimate_spacer]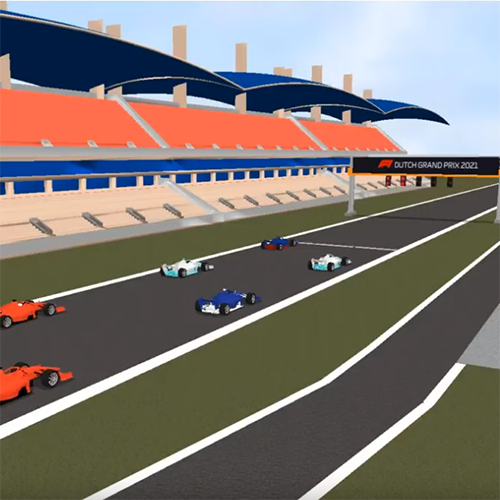 The contributors
We thought it would be fun to find out what else attribute modifications could be used for. So, we announced a contest and therefor asked the community to boost their creativity engine and submit their simulation videos. We called it the #scriptingwithoutascript summer challenge 2021. We fell in love with each and every single contribution and do not want to hold back all those great submissions. Check out the playlist on our Youtube channel and have fun watching the videos.
It is not only dear to our hearts to introduce you to the work, transport planners all over the globe are doing, we also would love to highlight the person behind it and let them speak out about their work with PTV Vissim:
Jobson Joseph, WSP India (90s video game)
Being a transport planner currently working with WSP, specialized in microsimulation modeling, PTV Vissim has been something I use almost daily. PTV Vissim provides the flexibility to simulate any complex traffic situations and thanks to UDA and attribute modifications – your flexibility is extended even further. PTV Vissim can turn visions into reality and can evaluate any scheme possibilities prior to its implementation, which is more realistic and in detail.
I'm much fond of its versatility – whether it is Urban traffic, Airports, Railway stations, Connected Autonomous Vehicles, Pedestrian-Vehicle interaction, MaaS, or even emission modeling, PTV Vissim will make your life easier. Vissim has even helped me as a stress buster to play around with, by experimenting a lot more during my off-hours.
PTV Vissim is an integral part of my life and I adore it!
Ahmed Saleem (busy intersection)
As a police communication specialist officer at PSCA, I have worked with different Punjab Safe cities authority Departments. Therefore, I used PTV Vissim mainly in the field of traffic signal planning and coordination. Thanks to my MS Thesis about traffic signal optimization, I have gained profound experience with PTV Vissim, which came to use to improve traffic signals in urban areas.
Mohamed Ali Elsheikhidris (3D busy intersection)
I started learning PTV Vissim software in 2017 from YouTube and files from the PTV Group website. I use my skills to give suggestions and solutions to the Ministry of Infrastructure in Khartoum (Sudan) to solve infrastructural problems I recognized in the city.
I love designing simulations of unusual cases, such as the take/off and landing of aircrafts or the movement of the Cobra maneuver of the Russian aircraft Sukhoi-37.
Aadil Nawaz, AECOM (F1 Zandvoort)
Ever since I was introduced to PTV Vissim as a student, I have been fascinated by it. What began as interest during a college project of simulating a simple signalized intersection soon grew into a full-time profession. As a transport planner, with PTV Vissim, I could employ my attention to detail to build some really amazing models- from replicating existing integrated multi-modal networks to testing exciting future mobility systems.
For me, it's the visualization and user-friendly GUI of PTV Vissim that make modeling so much fun. Plus the frequent updates from PTV keep me hooked on every year. So this year, I decided to explore PTV Vissim a bit more and simulate an F1 race – a sport I follow closely. Also with the introduction of the Attribute modification feature, scripting was so convenient that I had to try, and honestly, I had an amazing time simulating the Zandvoort race.
Finally, our dear own Dr. Thomas Otterstätter, Senior Technical Product Manager at PTV, who could not resist the call (candy cube crush)
I like PTV Vissim because: who does not like looking at the visualization and interaction of vehicles, pedestrians, signal controllers etc.? (well at least, if you are into traffic engineering)
PTV Vissim is a quick-to-set-up realistic microscopic simulation, that provides you fast feedback of "what will happen" and furthermore it is flexible so that you can basically model and analyze anything you like.
Thanks to everyone who contributed to the #Scriptingwithoutascript summer contest 2021. It was a pleasure, and we are looking forward to the 2022 edition!