Field force management software should be the basis of every optimization measure. With its help, you can identify potential for improvement in location, territory and route planning, increase efficiency and capacity of your sales representatives and enhance customer satisfaction.
However, buying software is not always the best solution for a company. In some cases, it may make more sense to outsource the job to external consultants. The decision for or against consulting depends on various factors.
What resources are available?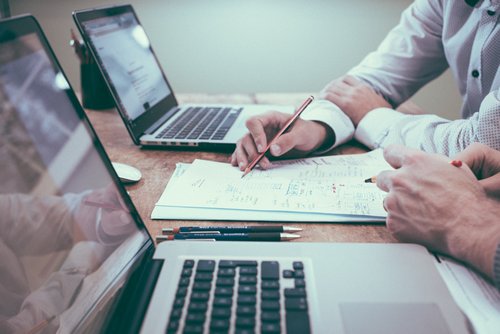 When deciding "software or consulting?", the first thing you should consider is your resources. Purchasing a software solution is only worthwhile if your company has employees with the necessary analytical skills. They should be able to run analyses, interpret results and derive concrete measures from them. Knowledge of the software is of course an advantage – although modern and intuitively designed solutions such as PTV Map&Market can be learned quickly.
But it's not just about the skills of the employees. They must also have enough time to use the software and optimize the field service.
One-time project or regular optimization of the field force?
Consider how often and for which projects the software will be used. Do you review your sales structure only once a year or do you continuously take a look at it? Are there a lot of changes in your company that require an analysis and optimization of the sales force – but after that the software is no longer needed? You may also be working in a fast-changing, dynamic industry, so you need to analyze and adjust your territories and visiting schedules regularly.
Whatever your decision, it must fit the project and your company. Some of our customers hire us for the annual sales territory planning, but take over the route planning for their sales reps themselves.
But isn't external consulting always so expensive? Not necessarily. If you are on a tight budget, a consulting project can make economic sense, as it allows you to avoid initial and ongoing costs and still perform targeted analyses and optimizations. For larger or frequently recurring projects, on the other hand, it is usually worthwhile to purchase a software solution.
How complex is your field force planning?
As a rule of thumb, the more complicated the project and the more extensive the specifications, the more it makes sense to hire consulting experts. Our consultants bring years of industry and software experience to the table. There is (almost) no problem for which they have not already found a solution, be it the optimization of several teams in one area, personnel requirements or time specifications for visits.
Alternatively, you can of course train your own employees and build up internal know-how in the long term.
Are you facing major changes that are difficult to communicate?
A reallocation of sales territories, location closures or a change in the assignment of customers – such measures are often difficult to communicate to the affected sales representatives and can be met with rejection. An external consulting firm can take on the role of an objective expert and neutral mediator and support you in change management with well-founded, transparent and professionally prepared analyses. This increases the acceptance of optimization measures.
How flexible are you?
You have to allow time for a consulting project. It usually takes several weeks from the first kick-off with task and goal definition to the presentation of results. Should you therefore rather carry out a time-critical project yourself? Not necessarily.
Consulting firms usually have several clients at the same time and try to satisfy all of them, but they are much more flexible when it comes to time management. If things have to be done quickly, they can pool all their resources and also access employees from other projects. In a traditional company, on the other hand, employees usually have fixed departments and tasks and cannot drop everything else for an urgent optimization project.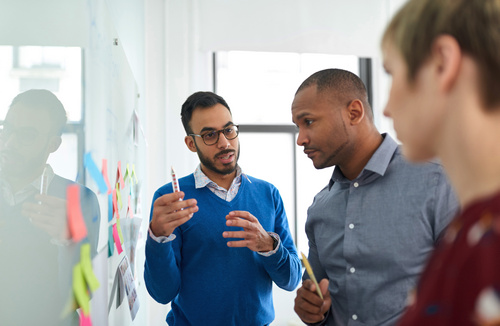 If your company has sufficient resources that can be deployed spontaneously, there is nothing to stand in the way of conducting your analyses in-house. This way, you remain flexible, make your own deadlines and can easily change and adapt the scope of the project even on-the-go.
You have decided in favor of consulting: Where do we go from here?
A consulting project always begins with the definition of tasks and goals. Which questions do you want to answer, which problems do you want to solve, which sales goals do you want to achieve? Next, we clarify which data and parameters are needed. Then our experts start analyzing the current situation, visualize it and identify potential for improvement. For example, we can identify where your top-selling customers are located, which sales representatives are more or less busy, and whether the field force is of an appropriate size to cover the required number of visits.
Together with you, we then calculate various what-if scenarios and use maps and overviews to show the effects of the individual scenarios on the workload of your employees, their visit routes and the associated costs. Finally, we present the results to you and make suggestions for optimization.