What does public transport optimization look like in reality? The public transport network in Gijon, Spain, has undergone a major transformation thanks to a successful collaboration between the public transport company EMTUSA and the engineering consultancy MCRIT. Using the power of PTV Visum software, MCRIT was able to analyze, redesign and optimize the network, resulting in improved performance, efficiency and sustainability.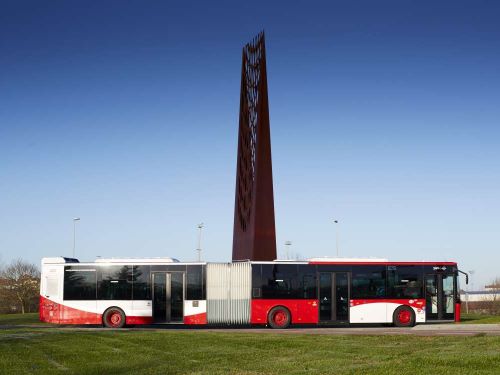 Gijon, a vibrant coastal city on the Bay of Biscay, faced the challenge of an inefficient public transportation network. Large and convoluted routes, overlapping lines, and inadequate coverage contributed to a situation where private vehicles dominated commuting preferences.
Recognizing the need for change, EMTUSA, the local public transport operator, partnered with MCRIT to address these issues. Another goal was to align the transportation system with the city's sustainability goals.
Using PTV Visum for Data-Based Insights
MCRIT used PTV Visum, our advanced mobility and simulation software, to develop a strategic proposal.
The consultants created a detailed model of Gijon's public transport demand to calculate the best routes, estimate demand for different scenarios and generate key performance indicators. PTV Visum offered effective tools to examine current routes and discover opportunities for improvement.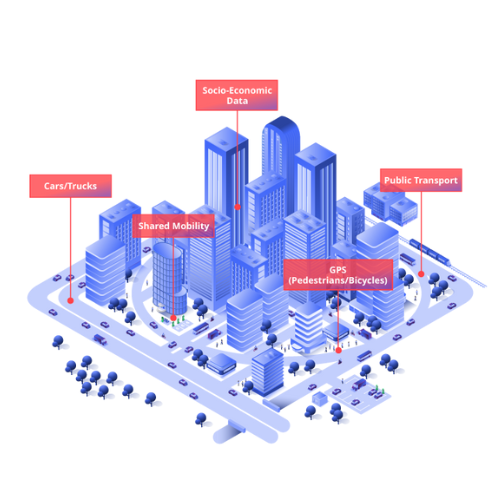 Increasing Network Efficiency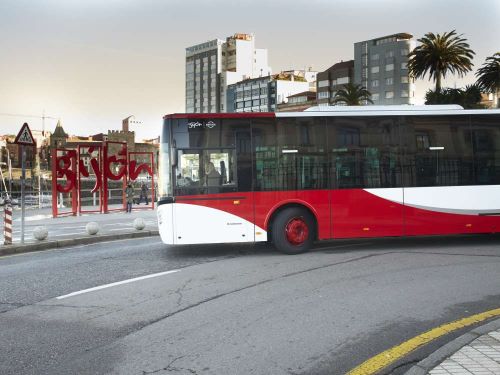 With the insights gained from PTV Visum, MCRIT implemented a new public transport network that addressed the city's specific challenges.
The redesigned network focused on direct and efficient routes, ensuring symmetry between outbound and return trips. Radial connections were created to serve areas that previously lacked adequate transit access, while perimeter routes reduced the need to travel through the city center.
The revitalized public transportation network delivered remarkable results and benefits to both commuters and the city as a whole:
The redesigned system provided better coverage, reduced travel times, and increased the attractiveness of public transportation, resulting in a 10% increase in ridership.
The passenger-km index also increased by 4%, indicating greater efficiency.
More than 70% of door-to-door trips were now completed in less than 30 minutes, further improving the user experience.
In particular, the new network contributed to sustainability by encouraging a shift from private cars to public transport. This modal shift resulted in increased revenue without a significant increase in operating costs, making the system economically viable.
The success of this project highlights the potential of using PTV Visum to optimize public transport networks.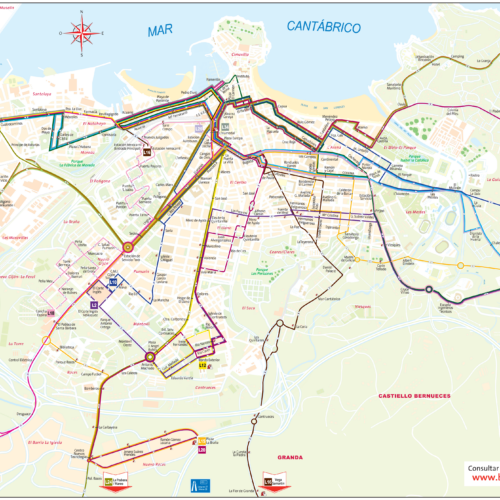 The Power of Collaboration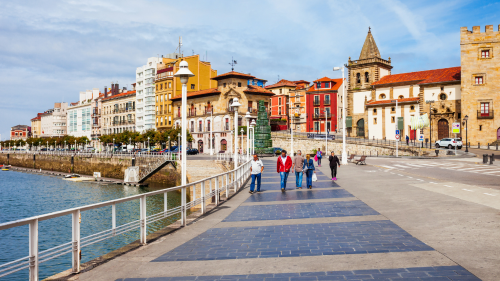 Frederic Lloveras, Head of Transport Planning at MCRIT, described the impact of PTV Visum on the company's work: "MCRIT has been working for more than 10 years with PTV products. We began with microsimulation using PTV Vissim, and then moved on to macrosimulation using PTV Visum, with which we have conducted projects at national and international level in Spain, Brazil, Saudi Arabia, Croatia, Guatemala, Ecuador, and Bolivia, among others".
He added: "We appreciate PTV Visum's rapid learning curve, adaptability, and exceptional calculation capability, all accompanied by short execution times."
The transformation of Gijon's public transport network demonstrates the effectiveness of data-driven planning and optimization enabled by PTV Visum. This is a great example of public transport optimization that benefits the community and commuters.
Through a strategic redesign, the city experienced improved network performance, increased passenger satisfaction and a positive environmental impact.