It's a common sight on streets worldwide: One car after another stuck in traffic. In many big cities, it's getting harder to drive smoothly from point A to point B.
In this year's TomTom Traffic Index, Bengaluru takes the top spot. Due to congestion, drivers are spending an average of 71% extra travel time on the road in the southern Indian city. Next in the global ranking are the Philippine capital, Manila (71%), and Bogota in Colombia (68%). But how can cities beat traffic congestion? The German city of Hamburg, where drivers spend an average of 131 extra hours per year in traffic, has set up a special congestion forecast project.
Traffic congestion has increased globally during the last decade, and the 239 cities TomTom included in the report had increased congestion levels between 2018 and 2019, with only 63 cities showing measurable decreases. There are many reasons for the worsening of traffic flow: more cars on the roads; bad synchronization of traffic lights; unforeseen events such as accidents or severe weather conditions.
But one of the biggest factors affecting traffic is predictable: construction sites.
Hamburg construction site management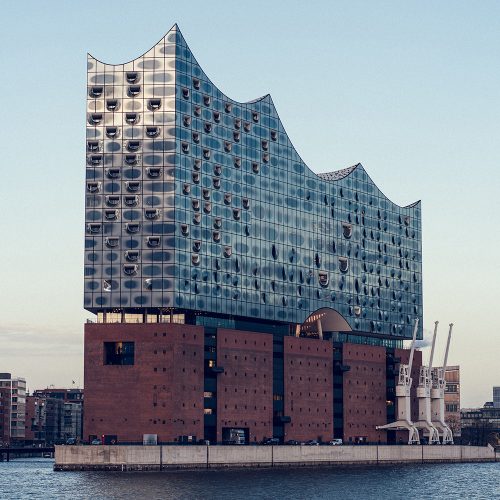 Take the city of Hamburg, Germany's second largest. In 2019 alone, there were around 25,000 planned construction projects in the city. Out of them, 3,700 affected the road network, bringing great misery to commuters.
To tackle its growing traffic problems, including those caused by construction, Hamburg recently started using a software for forecasting congestion.
Dr. Melanie Mergler, who leads the project on behalf of the Hamburg State Agency for Roads, Bridges and Waters (LSBG), explains its goals: "One of our main tasks was to develop simulation software that enables improved congestion forecasting and the collection of real-time traffic data. Employees of LSBG and traffic policemen will be provided with a tool, to analyze the interactions between congestion and construction measures and thus improve the entire traffic flow."
A new software solution
The LSBG relied on the expertise of two software providers: WPS – Workplace Solutions and PTV Group. Together they developed a software solution for congestion forecasting, which consists of two components:
An intuitive frontend system of ROADS – a software for coordination of construction measures and analysis of changes in traffic flow.
An intelligent backend system powered by PTV Visum – a traffic demand model for simulating and calculating the impact of disruptions in traffic.
Wolfgang Pelousek from PTV Group explains the special features: "Existing software solutions for planning of road works typically provide no information on resulting relocation of traffic flows. Our new tool offers this information. Users can now plan their construction sites smartly".
In April 2020, the system was integrated into the operations of LSBG and the traffic control center. Hamburg is now using the software for congestion forecasting for its long-term and short-term traffic planning.
Long-term traffic planning
In long-term traffic planning, planners use the simulations to analyze the effects of future construction works that require changes in routing, such as lane narrowing, lane closures or detours.
They look at possible scenarios and their impact on the traffic situation, even after construction ends. The result is an improved, and permanent, traffic flow.
In the district Harburg in Hamburg, for example, major construction projects are planned for 2021, requiring full or partial road closures. Authorities used the simulation software to plan where to shift traffic from those roads.
When the simulations showed that the alternative roads will be completely clogged, planners decided to begin the projects at different times.
Short-term traffic planning
In short-term traffic planning, authorities can use the software to simulate how incidents or ad-hoc events affect the road network.
This allows the police to act to stabilize the traffic situation. For example, suggesting alternative routes and sharing them with news outlets.
In June 2020, activists of the environmental movement "Extinction Rebellion" blocked all access roads to Hamburg's Köhlbrand Bridge. Police at the traffic control center simulated this unforeseen street closure and its effects on the surrounding road network. They were then able to take a number of corrective actions.
Outlook: ITS World Congress 2021
In autumn 2021, Hamburg will host the world's largest and most important event for intelligent and digital mobility, the ITS World Congress. With most trade shows of 2020 cancelled, organizers of ITS World Congress 2021 expect huge crowds and interest in the projects presented.
The Hamburg congestion forecast program will be one of the highlights of this event, and will be presented by LSBG's DigiLab.